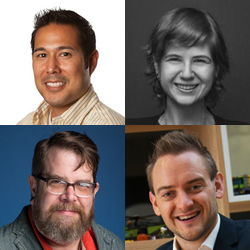 In this episode of Community Signal, Patrick talks to four past guests of the show, Paula Rosenberg, Tim Courtney, Scott Moore, and Daniel Marotta, who are all looking for new full-time career opportunities. We're hoping that by tapping into the collective power of our listeners, we can help them find their next big thing.
We've never done this before, and here's how you can help: First, we hope that you'll take the time to hear their stories and the work that they're proud to have been part of.
After doing so, if you know someone who has an opportunity that matches with their expertise, please connect with them through LinkedIn or reach out to us, and we'll gladly make a connection. More than just links to job postings or job boards, we are trying to make direct, helpful connections to people who are hiring where one of these pros would be a great fit.
And even if you don't know someone who is hiring, if you're willing, we'd love for you to spread the word about this episode.
With each guest, Patrick dives into the following three questions. Have you reflected on these points recently?
How would you summarize your experience?
What's an accomplishment from your career that you're really proud of?
What type of job are you looking for, including title, level, department, industry? Where do you think you'll be happiest?
Our Podcast is Made Possible By…
If you enjoy our show, please know that it's only possible with the generous support of our sponsors: Vanilla, a one-stop shop for online community and Localist, plan, promote, and measure events for your community.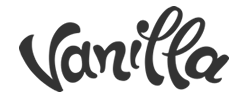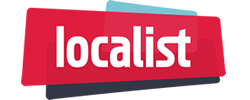 Big Quotes
On working across customer success, customer marketing, and community management (3:20): "[Working on different teams that touch community and] trying these different areas out [has allowed me to] see where my passions and my niche really are. … No matter what role [you have], you go on to understand each of those worlds and how those roles work because you're going to need to collaborate with those different teams no matter what your lane is." –@NYC_Paula
Creating experiences that reward users of all skill levels (11:25): "For every user, whether they succeed or not, we built a program [through LEGO IDEAS] that systematically treated everyone with respect and dignity, and also taught the organization how to systematically handle consumer feedback and consumer input, [in a way] that's coming from a real place of passion." –@timcourtney
Community management is above all else, about putting people first (18:23) "Of all the lessons I've learned, everything that I do, whether it's community guidelines, whether it's social design and technology, or whether it's actually sitting down and talking with community members, it's always about putting that group of people first." –@scottmoore
Using data to explain the business impact of community (32:05): "We found out that people in the [Penn Foster online] community are vested, and they want to do well. They were taking more exams. They weren't defaulting on their tuition. They were actually paying more month-to-month on their tuition. We're finding value for the customer, but we're also solving a business goal, and that's top line revenue." –@MassMarotta
About Our Guests
Paula Rosenberg has worked in community management, customer success, community events, and customer marketing. Her former employers include Vimeo, VHX, Quirky, and POGO Events. She's also been a contributor to the WeSupport newsletter since 2016.
Tim Courtney is a customer experience, crowdsourcing, and community leader who built the LEGO IDEAS crowdsourcing platform from pilot to over 1 million users.
Scott Moore has over 25 years of experience helping organizations large and small build solid and successful, connected communities. This includes Digital Promise Global, Answers.com, Charles and Helen Schwab Foundation, Communities.com, and Fujitsu.
Daniel Marotta is a community management veteran with over 12 years of experience. You can most often find him fine-tuning content and engagement strategies to continuously improve the customer experience. He previously worked at Penn Foster.
Related Links
Transcript
Your Thoughts
If you have any thoughts on this episode that you'd like to share, please leave me a comment, send me an email or a tweet. If you enjoy the show, we would be so grateful if you spread the word and supported Community Signal on Patreon.