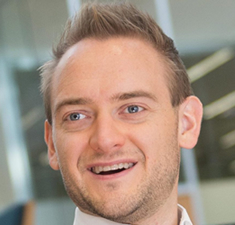 Every company has the challenge of managing how to respond to customer feedback. But what if you're managing a crowdsourcing community and actively asking people for their ideas and feedback? How do you make sure that every contributor feels seen and respected for their efforts, whether their idea becomes reality or not? These are the questions that Tim Courtney and the team behind LEGO Ideas have tackled.
On a previous episode of Community Signal, we spoke to Jake McKee, who helped build LEGO's first community team. One of the early members of that community was Tim, who would later go on to join the LEGO Ideas team. In this episode, Tim shares a history of LEGO Ideas, a space where people passionate about LEGO can submit their own ideas for new sets. And while LEGO has many designers on payroll, Tim explains why the contributions from its community pay back (and pay forward) tenfold.
Here's more of what Tim and Patrick discuss:
How 16-year-old Tim first joined the LEGO community
The strategy behind helping all LEGO Ideas contributors feel seen and rewarded
Measuring the ROI of the LEGO Ideas community
Our Podcast is Made Possible By…
If you enjoy our show, please know that it's only possible with the generous support of our sponsor: Discourse.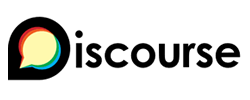 Big Quote
Respecting your community's contributions (14:08): "At LEGO in Denmark, you've got dozens or hundreds of professionally trained designers. They're used to ideating and killing ideas and not getting too emotionally attached to things. [With the LEGO Ideas community], you have people whose contributions are out of pure passion or they want to contribute something back to the brand or they want to build a name for themselves or because there was a royalty and a financial reward, maybe they want to get rewarded for it. You have got to understand what their motivations are. … Really just having to understand that and build a process where as a company we're showing respect for the fact that they're spending their spare time passionately ideating and championing their ideas, submitting them, going out on the internet and sharing it on social media, gaining a following; that's commendable. We are so lucky to have a group of passionate artists who are contributing to the brand." –@timcourtney
On lauching a crowdsourcing platform (24:00): "If someone's out there considering a crowdsourcing platform or an open innovation or idea generation platform, don't let the ambiguity scare you from starting as long as you're communicative, as long as you close that loop, and as long as you strive to learn and adapt and tell your audience that you're learning and adapting." –@timcourtney
Why LEGO shares revenue with designers of LEGO Ideas sets that reach retail (27:23): "We succeed together. … I think what was critically important to the team … is that we reward people proportionate to their contributions, and we share in the success. If a LEGO fan designer is going to contribute something to the company that drives X amount of incremental revenue, then it's only fair – it's only right – that they share in that reward." –@timcourtney
The ROI of the LEGO Ideas initiative (37:00): "99% of the smartest people in the world don't work for us. Ideas can come from anywhere. It's about leveraging those ideas, but it's also it's about building those relationships with people. … I've had three community members come in and get hired as LEGO designers." –@timcourtney
About Tim Courtney
Tim Courtney helped build LEGO Ideas from 20,000 to over 1 million members between 2011 and 2018. This crowdsourcing and open innovation community generates tens of millions in consumer sales and earns consistently high satisfaction scores. He's hosted developer conferences, meetups, VIP events, and advised dozens of entrepreneurs and professionals on developing their own communities.
Today, Tim Courtney works with brands, manufacturers, and startups to grow their business, build loyalty, and future-proof against disruption by leveraging community, crowdsourcing, and open innovation.
Related Links
Transcript
Your Thoughts
If you have any thoughts on this episode that you'd like to share, please leave me a comment, send me an email or a tweet. If you enjoy the show, we would be so grateful if you spread the word and supported Community Signal on Patreon.