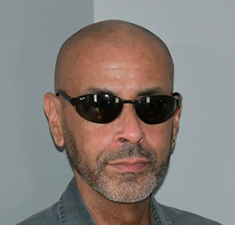 If you work in content moderation or with a team that specializes in content moderation, then you know that the fight against child sexual abuse material (CSAM) is a challenging one. The New York Times reported that in 2018, technology companies reported a record 45 million online photos and videos of child sexual abuse. Ralph Spencer, our guest for this episode, has been working to make online spaces safer and combatting CSAM for more than 20 years, including as a technical investigator at AOL.
Ralph describes how when he first started at AOL, in the mid-'90s, the work of finding and reviewing CSAM was largely manual. His team depended on community reports and all of the content was manually reviewed. Eventually, this manual review led to the creation of AOL's Image Detection Filtering Process (IDFP), which reduced the need to manually review the actual content of CSAM. Working with the National Center for Missing and Exploited Children (NCMEC), law enforcement, and a coalition of other companies, Ralph shares how he saw his own team's work evolve, what he considered his own metrics of success when it comes to this work, and the challenges that he sees for today's platforms.
The tools, vocabulary, and affordances for professionals working to make the internet safer have all improved greatly, but in this episode, Patrick and Ralph discuss the areas that need continued improvement. They discuss Section 230 and what considerations should be made if it were to be amended. Ralph explains that when he worked at AOL, the service surpassed six million users. As of last year, Facebook had 2.8 billion monthly active users. With a user base that large and a monopoly on how many people communicate, what will the future hold for how children, workers, and others that use them are kept safe on such platforms?
Ralph and Patrick also discuss:
Ralph's history fighting CSAM at AOL, both manually and with detection tools
Apple's announcement to scan iCloud photos for NCMEC database matches
How Ralph and other professionals dealing with CSAM protect their own health and well-being
Why Facebook is calling for new or revised internet laws to govern its own platform
Continue reading

"Building a Database of CSAM for AOL, One Image at a Time"