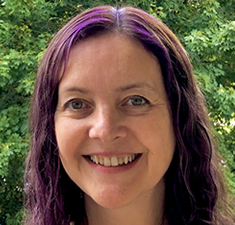 When you contribute to open source projects, Dawn Foster makes it abundantly clear that even if "you're there on behalf of [a] company, you need to do the right things for the community." In this episode of Community Signal, Dawn outlines the principles that she follows and shepherds as the director of open source community strategy at VMware's Open Source Program Office.
These principles foster projects and communities that are collaborative and encouraging, but of course, it does not always pan out that way. Dawn discusses how documentation and education, having a clear commitment from the company managing the open source project, and balancing for collaboration instead of number of contributions can all help to build healthy open source communities.
Unlike social platforms that optimize for getting everyone to contribute an infinite amount, open source projects rely on spreading knowledge and contributions amongst the group. "In some cases we have open source projects [where] almost all of the contributions are made by a single individual. What happens if that individual wins the lottery and leaves VMware, and doesn't want to work on this project anymore?" That's a great question for all of us that manage communities. If our top contributors left tomorrow, who would pull the community forward?
Patrick and Dawn also discuss:
Evaluating open source community health
The tools and documentation that help with governance
Evaluating the risk of contributing to an open source project
Continue reading

"Is Your Open Source Project Healthy?"