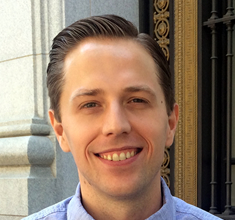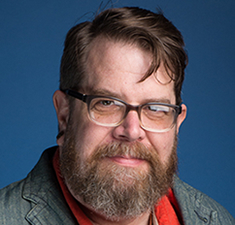 This week, Patrick and Scott Moore continue their conversation commemorating three years of Community Signal, touching on a topic that's important to the work of all community professionals but that doesn't necessarily get a lot of attention: the laws and regulations that govern our work.
You're probably familiar with GDPR and Section 230 of the Telecommunications Decency Act. And for those of us that are paid community professionals working for established companies, we likely have resources internally that help us address legal concerns. But Patrick also raises the point that many communities are small, run by volunteers, and have minimal tech and financial resources. Are the laws protecting community members also protecting communities and community professionals, regardless of their size or backing?
And let's get real, it's clear that not all of our government leaders are caught up on the online community landscape, or even on the internet itself. So how are we informing them and letting them know how these laws impact the communities we serve, for better or for worse?
Scott and Patrick also discuss:
The other laws and regulations that impact the work we do
The "right to be forgotten" and what it means for communities as a whole
Patrick's Community Signal dream guests for 2019
Our collective responsibility to raise up community as a profession and Patrick's promise to give a pep talk to anyone who needs one
Our Podcast is Made Possible By…
If you enjoy our show, please know that it's only possible with the generous support of our sponsor: Higher Logic.
Big Quotes
On being informed about the laws that impact our work: "I really see [Section 230] as fundamental to the work we do and if it changed, the work we do would fundamentally change. How we moderate, how we protect people, what we allow for. It would change in a really negative and bad way. Understanding the laws that impact our work and how important they are is super important." –@patrickokeefe
On making sure the tech you use doesn't overpower your community: "There's always a power in having your data and having it so that you can download it and move it wherever you want, whenever you want and not have that be tied to a contract. … That's always a question for me when I get pitched on platforms. Where's my data? How can I remove it? In what format? You can't answer those questions well, you can't win me, period. We have to be smart about those things." –@patrickokeefe
On pushing the industry forward: "We should advocate for those higher roles because each time one of us does that, each time someone insists that they get the director title instead of the community manager title because their job reflects it … instead of just accepting that they can be community manager because, hey, the money's good and I'm being paid like a director, it matters. … Don't sell yourself short, really believe in yourself and push yourself forward. If you need a pep talk, let me know. I'll be happy to do it. … I believe that this work is important and I think that it is partially on us to push it up and find those opportunities whenever we can." –@patrickokeefe
About Scott Moore
Since 1995, Scott Moore has been helping organizations large and small build solid and successful connected communities and the teams that support those communities. He seeks opportunities to use his experience in online communities to help people help each other to make a positive change in their own lives and those around them. Scott has fostered and directed community at Digital Promise Global, Answers.com, Charles and Helen Schwab Foundation, Communities.com, and Fujitsu. He has also consulted with non-profits to help with a variety of online community needs including Healthsparq, Diabetes Hands Foundation, and Edutopia.
Related Links
Transcript
Your Thoughts
If you have any thoughts on this episode that you'd like to share, please leave me a comment, send me an email or a tweet. If you enjoy the show, we would be so grateful if you spread the word and supported Community Signal on Patreon.