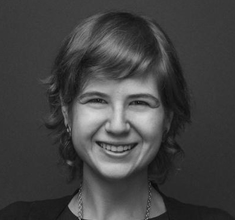 One of the reasons that companies get acquired is because of the community they have. The loyal customers, the active members, the people that are directly tied to the revenue that the company generates. When a company with a strong community is acquired, what should the new company do with their community team?
Paula Rosenberg joined VHX, a service that allows you to create your own Netflix-style streaming subscription service, in 2015. A year later, they were acquired by Vimeo and, a year after that, Paula joins the show to talk about what Vimeo did right, in transitioning the VHX community team. Plus:
The impact of community tools on subscription retention
How Paula got her start by launching a community for students, as a student advisor
Conducting seller research and how VHX spreads those insights throughout the company
Big Quotes
"One of the things that Vimeo did very right by us, and continues to do, that I think could have potentially gone terribly wrong, if we had some acquisition with a horrible company, is we not only all came over together, we all were able to still operate together as a team. We've actually become our own business unit. … We didn't feel like we were being separated from one another. We didn't feel like we were losing all the things we loved about our office culture when we were a small team. We got to take the best of that over with us." -@NYC_Paula
"[With] one of the [VHX] networks that has the most thriving forums on our platform … we've noticed that their top 15% of forum participants have been there since day one and still have not churned. That's a really nice thing to say for engagement and how [the forums are] another way to keep your audience captivated." -@NYC_Paula
About Paula Rosenberg
Paula Rosenberg oversees community for VHX, an OTT, or over-the-top, video platform that was acquired by Vimeo last year. She served as chair of the awards committee for cmad.co's Community Manager Appreciation Day celebration in 2017 and will do so again for 2018. She is a freelance writer, a contributor to We Support and volunteers with Rabbit Rescue & Rehab.
Related Links
Transcript
Your Thoughts
If you have any thoughts on this episode that you'd like to share, please leave me a comment, send me an email or a tweet. If you enjoy the show, we would be grateful if you spread the word.
Thank you for listening to Community Signal.