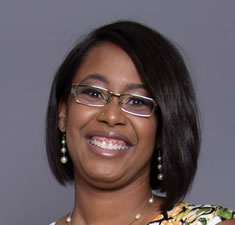 This episode marks 5 years of Community Signal! If you tune in, you'll hear Patrick share a thank you for the incredible guests and collaborators that have helped get us here, in addition to the sponsors and Patreon supporters that have generously supported this work. We're proud to share the stories and learnings of our peers in the community industry and Patrick, Karn, and myself look forward to speaking to more of you! If you ever have feedback on the show or want to suggest a guest, we'd love to hear from you. Please drop us a line, even if it's just to let us know that you're listening.
Around this time last year, the burgeoning online community behind the American Society of Safety Professionals was beginning to discuss COVID-19. As the pandemic made its way across the globe, Ashleigh Brookshaw, the manager of community engagement at the ASSP, adapted to make sure that the community was positioned as a core part of the society's online experience.
In this discussion, Ashleigh talks us through the launch of ASSP's online community and how leaders within the ASSP were vital to its construction and launch. By leveraging the experience and insight of the safety professionals that were already members of the society, Ashleigh was able to ensure that the community was easy to use and navigate from a technical perspective and also seeded with content and voices that would welcome a diverse membership. This is a common thread throughout the interview – the ASSP empowers its leaders and community members to lead much of the programming, discussion, and community moderation. Ashleigh shares the insights and UX considerations that she has implemented to power this community.
Patrick and Ashleigh also discuss:
How the ASSP is thinking about the future of the safety profession and why DEI is important to that vision
Managing a community of safety experts during a pandemic
The code of conduct and motivations that encourage community members to keep conversations professional
Our Podcast is Made Possible By…
If you enjoy our show, please know that it's only possible with the generous support of our sponsors: Vanilla, a one-stop shop for online community and Localist, plan, promote, and measure events for your community.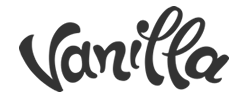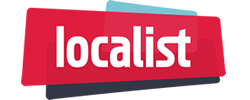 Big Quotes
COVID-19 has demonstrated the use-case for the ASSP community (4:15): "As you take a look at the maturation rate of community, that first year, year and a half, two years, is in my opinion, very, very critical in order to build the user adoption and behaviors that you want to see for long-term sustained engagement. The good thing about COVID-19, and I always like to try to pull the positive little nuggets where I can, is that our organization has really stepped up in terms of integrating online community more holistically and strategically at the front end, to service our members." -Ashleigh Brookshaw
Community segmentation drives the ASSP user experience (18:47): "[Our community is integrated] with our membership database, which [drives our segmentation]. Every single block on [a given community] page is controlled by [that] member segmentation, which can serve dual purposes. If I'm just a regular member and I'm curious about what this group is doing, I can go take a look. If I'm a member of that group, I'm invited deeper into the conversation." -Ashleigh Brookshaw
But segmentation can sometimes be harmful (22:53): "People sometimes want [online community] segmentation in a way that won't actually work well. They will segment themselves off into a corner and then wonder why no one sees what they post. … 'I posted this [with segmentation that allows me to reach] seven people out of a 7,000 member org, why didn't I get any replies? Why doesn't anyone care about me?'" –@patrickokeefe
Empowering community-led moderation (35:00): "ASSP, as an organization, has a professional code of conduct. If a member is not acting in accordance with the mission and the vision of [a] particular group and [not] helping [to] advance the society as a whole, there's going to be [an] ethics review by [the] professional code of conduct committee." -Ashleigh Brookshaw
About Ashleigh Brookshaw
Ashleigh Brookshaw is an accomplished community strategist, who has worked with both internal and external audiences for a variety of organizations including nonprofits like Chicago Gateway Green, Fortune 500 companies like Allstate Insurance, and professional associations like the American Society of Safety Professionals. She is also the chief innovation officer of C2M Digital, a consulting services firm headquartered in historic downtown Oak Park, IL.
Related Links
Transcript
Your Thoughts
If you have any thoughts on this episode that you'd like to share, please leave me a comment, send me an email or a tweet. If you enjoy the show, we would be so grateful if you spread the word and supported Community Signal on Patreon.