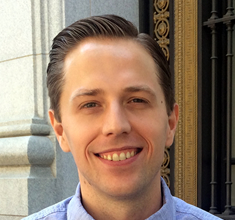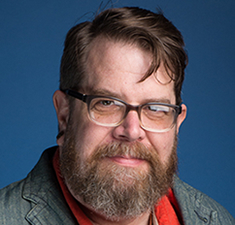 This week, Community Signal proudly celebrates three years of conversations with community professionals. We're taking this opportunity to talk to Patrick about his experience running the show and giving him a chance to reflect on the state of online community management and how he's seen it develop over these past few years. We're also grateful to be joined by past guest, Scott Moore, for this conversation.
Combined, Patrick and Scott have over four decades of experience in community and a recurring topic in this conversation is how we can learn from industry veterans and those who came before us, as well as recognizing that the community problems of today likely have past occurrences that we can learn from. As Patrick mentions towards the end of this episode, hosting this show has been a way for him to stay up to date on the themes, tools, struggles, and triumphs that the community landscape is seeing and we hope that these conversations are useful for you, too.
I know that I can confidently speak for Karn, Patrick, and myself in saying that we're all looking forward to continuing to ask the tough questions when it comes to community. It's our duty to push the profession forward.
We're breaking this conversation up into two episodes. In part one, Patrick and Scott talk about:
Choosing metrics that matter
The career trajectory for community professionals and how he approaches managing his team
His go-to resources for staying current on all things community
Our Podcast is Made Possible By…
If you enjoy our show, please know that it's only possible with the generous support of our sponsor: Higher Logic.
Big Quotes
On learning from the past: "There's a lot [that can] happen in communities that seems like a major crisis, that seems like the end of the world, that seems like it's over. You just have to do the work, persevere, make it right, apologize, and do your best. … Most things, you get through and you persevere through." –@patrickokeefe
On communicating the value of community: "[Community metrics are] really about understanding who you're talking to, what they value, and then how you can tie the community to it." –@patrickokeefe
On knowing our worth: "We [as community professionals] should recognize our value and in cases where we feel that we are not being utilized fully or we are not being fully appreciated, we do that work for as long as we can and we start to look for better opportunities elsewhere at organizations that will value and respect us. It's almost like being in a relationship and people think they can fix the other person. It's not necessarily something that can always be accomplished." –@patrickokeefe
On what makes a great boss: "Great bosses make the careers of the people who report to them a priority in their professional work. Whether that be raises, whether that be promotions, whether that be helping them get the new job and not making them feel like they should be scared to ask you for help getting a job or ask you for a reference letter, or tell you that this amazing opportunity came up. I'm happy for people. That's my legacy. That's how I see my legacy as a community professional: The people that I helped advance." –@patrickokeefe
About Scott Moore
Since 1995, Scott Moore has been helping organizations large and small build solid and successful connected communities and the teams that support those communities. He seeks opportunities to use his experience in online communities to help people help each other to make a positive change in their own lives and those around them. Scott has fostered and directed community at Digital Promise Global, Answers.com, Charles and Helen Schwab Foundation, Communities.com, and Fujitsu. He has also consulted with non-profits to help with a variety of online community needs including Healthsparq, Diabetes Hands Foundation, and Edutopia.
Related Links
Transcript
Your Thoughts
If you have any thoughts on this episode that you'd like to share, please leave me a comment, send me an email or a tweet. If you enjoy the show, we would be so grateful if you spread the word and supported Community Signal on Patreon.