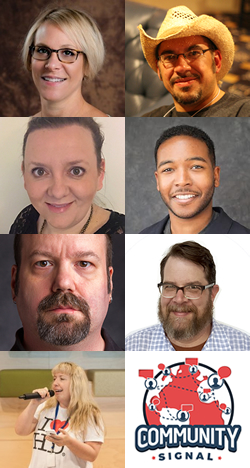 Not every segment we record on Community Signal makes it into the final episode. One of the perks of being a supporter of the show on
Patreon
is being among the first to hear bonus clips and cut for time extras.
That's what this episode consists of: A group of clips that were released to Patreon supporters between June and July of 2017 and have only been heard by them – until now. With new insights from past guests Maggie McGary, Christopher Carfi, Kim England, Tracey Todd, Bob Hubbard, Scott Moore and Venessa Paech, this edition of the show is like a collection of short stories for community professionals, including:
Lessons learned from fighting for buy-in for more than a decade
When your community is deleted by a disgruntled employee of your web hosting company
Candid reactions to Facebook's inconsistent moderation manual
Our Podcast is Made Possible By…
If you enjoy our show, please know that it's only possible with the generous support of our sponsor: Open Social.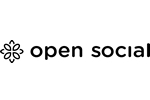 Big Quotes
"The lesson that I've learned, that I still have to remind myself of every day, is that patience is essential. [Community] makes perfect sense to you, from the community manager point of view, because you understand it and can clearly see the value… [but put] yourself in their shoes and understand that change is scary, doing things differently is scary, extra work is scary. Put the brakes on yourself … and just really try to see it from the point of view of somebody who may not understand what community is." -@maggielmcg
"This idea that we have millennials and other labels for people in the workplace is actually really divisive, and I don't think it's helping when we start to think about how you engage employees. I really like to think about engaging employees based on their needs, their wants, and what they can get out of it and what's in it for me. I think that kind of millennial discussion is really unhelpful, and it's something that I have a serious bee in my bonnet about." -@sociuscommunity
"You have immense power in your hands if you're in charge of any community. If you're building a community, you're at the very start of your journey. If you are in charge of any large following … you've taken over the role of media provider. Your followers are going to look to you as a content provider whether your ambition is sports, pop culture, politics. I say, for community builders, it's really important that you recognize the responsibility of that role and that power and the impact of your post. [Do not] disregard the fact that there is immense power there, and a post could be literally life-changing, life-altering for any of your followers." -@TraceyTodd
"I don't know if it's just because context is tricky to scale but context makes moderation easier and more efficient, I would argue. It might make it more challenging in a few areas, but without context, you can't possibly do [moderation]. It does explain why when you see the outcome [of so many of Facebook's moderation decisions], you're left scratching your head because you feel the absence of context. Why A and not B? Why that and not that? Why the picture of the woman breastfeeding but not the porn stars? It just makes no sense." -@venessapeach
Related Links
Transcript
Your Thoughts
If you have any thoughts on this episode that you'd like to share, please leave me a comment, send me an email or a tweet. If you enjoy the show, we would be so grateful if you spread the word and supported Community Signal on Patreon.
Thank you for listening to Community Signal.