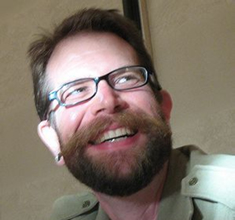 It's a new year and, as such, there is no shortage of people making predictions about the future of our industry. Don't forget: the future isn't what we predict –
it's what we (you!) do
.
Scott Moore is my guest this week. He's been working in community for more than 20 years, having spent time at Fujitsu, the Charles and Helen Schwab Foundation and Answers.com. We talked about how you can build empathy in your online community, plus:
What the early community management conferences were like
How you can encourage members who get off to a bad start in your community
What community professionals can learn from theme park design
Our Podcast is Made Possible By…
If you enjoy our show, please know that it's only possible with the generous support of our sponsor: Emoderation.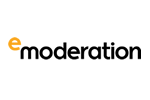 Big Quotes
"Deep down, communities are not about a particular technology in a particular time. They're about people." -@scottmoore
"When you see people practicing empathy in your community, supporting that is really important. That's true for any kind of behavior, any kind of custom or norm that you want to establish within your community. When somebody else does the thing that you like to see, support that person." -@scottmoore
"I like to contrast authoritarian, which is top down, and authoritative which is bottom up. If community managers operate in a bottom up way, it has a lot of authority without being domineering or without making people feel like they're not able to step up themselves." -@scottmoore
About Scott Moore
Scott Moore has 20 years experience helping organizations large and small build solid, successful and connected communities – and the teams that support those communities.
Scott offers consulting services to develop community strategies, identify key community analytics and reports, mentor community management teams, and guide organizations through special community challenges, such as migrating members to a new platform or custom social interaction design.
Scott also co-hosts the Social Media Clarity podcast discussing analysis, design and management of online community.
Links Mentioned
Transcript
Your Thoughts
If you have any thoughts you'd like to share, please feel free to leave me a comment or send me an email or a tweet. If you enjoy the show, we would be grateful if you spread the word.
Thank you for listening to Community Signal.