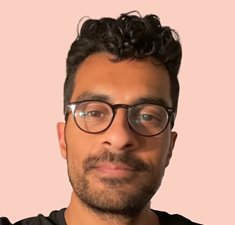 Recently, community pro Danielle Maveal joined Community Signal to discuss her experiences reporting into the product organization at Burb. In this episode, we're getting the opposite perspective from product leader Gitesh Gohel.
Gitesh and Patrick worked together at CNN, where community reported into product. And while the product and community that they were building were short lived, they both speak highly of their time working together. Gitesh describes creating a team atmosphere where each individual's expertise was respected and given room to ladder into organizational goals, giving each person the opportunity to see the impact of their work. Patrick shares how this fostered trust in processes and created great experiences for the community and the brand.
If you're debating a community role that reports into product, this conversation will give you insight into how that can be productive when the team has a strong foundation.
Patrick and Gitesh also discuss:
Gitesh's first experience managing community pros as a product leader
Why community pros should be excited about reporting into product
The successes and promise of CNN+'s Interview Club
Big Quotes
Making room for each individual's expertise within your org (11:35): "One thing which is really important, especially when it comes to collaboration, trusting each other, and being able to lean in on the skill set or experience that everyone brings to the table to accomplish a shared vision, is being able to create space and autonomy for folks to be able to do their jobs. One thing that we did at CNN, specifically working on Interview Club, was create goals which your team had by itself, but also having those goals be integrated into the success of the product itself." –@giteshg
The background of a product professional (12:54): "Most people don't train to be a product manager or to have an expertise in product development. … Most of my training came through experience. It was being part of a team who was building a product and being able to play a small role in it, being able to see what really good successful products look like, being able to see what do really healthy relationships look like across cross-functional teams." –@giteshg
Is product the right org for community? (25:42): "When you make community part of product, [you're saying] that your users are important, that the relationships that you develop with your users are important and positive, that you want to be able to not have a transactional relationship with your users, but actually one where you proactively engage, where you're proactively identifying ways in which you have your users connected." –@giteshg
Why should a community pro be excited about being part of the product org? (26:50): "[When community sits within product], in a way, you're closest to the decision maker, and I think that's important. What you are able to do is influence product strategy and how you think about what you build and who you're building for, and being able to bring the skills and expertise that you have directly into that conversation. [Product is] where you get to do the most fun stuff. It's where you get to say and explore different ideas that you want to try. It's a way in which you get the voice of the user closest to the way in which you think about what you end up doing." –@giteshg
About Gitesh Gohel
Gitesh Gohel has 14 years of experience as a product leader solving user problems in the startup, consumer, media, political, and civic tech space for organizations like CNN, Tumblr, Giphy, Facebook, Jumo, and Obama 08. He is currently the VP of product for Narwhal.
Related Links
Transcript
Your Thoughts
If you have any thoughts on this episode that you'd like to share, please leave me a comment, send me an email or a tweet. If you enjoy the show, we would be so grateful if you spread the word and supported Community Signal on Patreon.