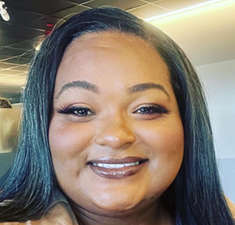 Bodies aren't moderated equally on the internet. Content moderation efforts, especially those at large, mainstream platforms, can suffer from policy-based bias that results in moderation centering a cisgender gaze. This reinforcing of heteronormativity can leave some of your most vulnerable community members – and potential community members – feeling alienated, ostracized, and simply unwelcome.
Last year, in her role as CX escalations supervisor at Grindr, Vanity Brown co-authored a whitepaper, Best Practices for Gender-Inclusive Content Moderation. Insightful, with a straight forward approach to making content moderation just a bit better, I found that it was also a validation of good, thoughtful moderation that has been going on for a long time.
Vanity joins the show to talk about these efforts, which are tempered by a realistic acknowledgement of the limitations of this work, and how our need to be in other places (like app stores) can often slow down the progress we'd like to make.
We also discuss:
Why it's not our job to guess the gender of our members
The state of AI trust and safety tools
ChatGPT, Midjourney, and how much to worry about them
Continue reading

"Kinks vs. Crimes and Gender-Inclusive Content Moderation at Grindr"