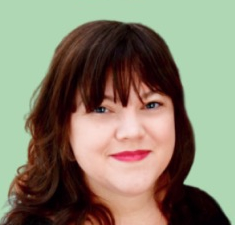 Which team or leader does your community organization report into? And which would you like it to? Community teams can be successful as independent pillars or as part of other verticals, like product, ops, or marketing. In this episode of Community Signal, Danielle Maveal, the CCO (chief community officer) at Burb, shares how community professionals can be successful within a team's product organization.
All reporting structures have their pros and cons, but product and community share the job of "deeply understand[ing] what the user wants and what their motivations are, and how to get them from point A to point B (2:17)." With a shared mandate, community and product teams that effectively partner can expand each other's influence and success.
No matter what team you report into, creating a foundation in which all teams have respect for each other's knowledge, experience, and processes is critical to every team, the business, and the community itself. Tune in to hear how Patrick and Danielle have fostered product relationships at Burb, CNN, Lyft, and more.
Danielle and Patrick also discuss:
The value that community pros can bring to product teams
Learning and leveraging product's processes
How the OKR (objectives and key results) goal structure can be adapted by community pros
Big Quotes
Community can be very repetitive (7:37): "[Product] structures don't always work for a community team. Sometimes product teams are very much into launching features … and then feature usage. Community is a lot of repetitive tasks or maintenance. These things are important. It's hard to fit under almost any team actually because we do have this kind of work where mostly, especially in tech, everyone's trying to launch something and get awesome feedback on it. That's not always the case in community." –@daniellexo
Product and community can partner to expand each org's influence and success (18:16): "Having community in your product team is an opportunity for product leaders to increase their mandate and increase their influence. It's not just one way. It's not just community influencing product. It's increasing the influence of product within the wider org, too." –@patrickokeefe
Approaching your product team with community feedback (22:35): "It's really important to bring problems. Bring as much data as you can, make partners with other teams who are also getting this feedback and data. … Have as much support as you can around this problem. You can even tell stories from the community about this problem, but just don't barge in with the solution that the community wants because it's never going to get people on your side. It's not going to motivate them to want to work on that project." –@daniellexo
Maintain a bird's eye view of issues impacting your community (25:14): "Fires are burning. People are fighting. People are upset. … There's a little community [forming] that's making this thing look like an emergency, and it's not always an emergency. [It's] really important to have partnerships with other teams; data science, research, customer service, and make sure you have a really bird's eye view of a story before you go to product or engineering, trust and safety, or legal with your requests." –@daniellexo
Being on the defensive for product enhancements can rob you of creative opportunities (31:38): "When you're spending a lot of your energy, time, and mind thinking up all [the counterpoints to expected criticisms,] the defensive positions, and backing up everything you say, there's little room to come to the table with someone and actually dream up something better. Usually, you're just defending the bare minimum. If you can build that trust, and if you have a team that will trust you and work together to build that trust, you can use that time to be creative. Go leaps forward versus, 'Ugh, we just need to maintain the status quo, so I need to fight for this one little thing.'" –@daniellexo
Being a community person on a product team can make you better (32:16): "Ultimately, I think that being on a product team can make, with some exceptions, you a better community person, and a broader community person." –@patrickokeefe
About Danielle Maveal
Danielle Maveal is a serial founding team member. She's been building community at Etsy, Airbnb, and Lyft for 15 years. She's the chief community officer at Burb, a messaging, automation, and CRM toolset for community builders. Danielle also coaches community professionals and runs multiple support groups for community builders.
Related Links
Transcript
Your Thoughts
If you have any thoughts on this episode that you'd like to share, please leave me a comment, send me an email or a tweet. If you enjoy the show, we would be so grateful if you spread the word and supported Community Signal on Patreon.