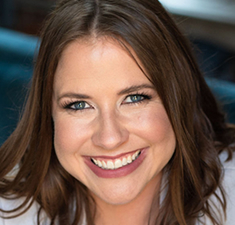 Online community consultants aren't unlike consultants for any other area of work. Some are ethical, smart, and talented, and some aren't. Consultants also don't often make great guests for the show because they view it as yet another lead generational funnel for them to shout generalities into.
But hopefully an exception is this episode with community consultant Jenny Weigle. On it, we discuss how being humble is often at odds with how many consultants promote themselves, as they place a certain importance on appearing authoritative and revelatory, even if that isn't actually correct in the context of the history of this work.
Can you even be a community consultant or an online community resource if you haven't taken a concept pioneered 30 years ago and thrown your logo on it?
We also discuss:
Big Quotes
When consultants and resources claim general concepts (3:57): "I've seen plenty of [community] consultants and resources pop up over my 25 years and throw a logo on something. The commitment curve, the activity ladder, the mountain of progression… how many different upward-facing shapes can we throw a logo on? I've seen a lot of that, and I've seen people claim something that has either been claimed decades ago or no one should be laying claim to." -Patrick O'Keefe
How much of the talk in community work is brand new? (6:01): "… There are very few things that happen in our field today that make me pause and say, 'Wow,' either to myself or out loud. When I'm putting out my materials and what I'm personally working on, I'm just doing what's top of mind and mainly it's influenced by what my clients need at the time." -Jenny Weigle
The danger AI poses to community creativity (15:19): "[With ChatGPT and similar AI tools,] I'm worried about elements of communities where creativity is usually needed. An easy example is the writing of content, the writing of posts, the writing of conversations, and how those things start. I'm worried about everyone sounding the same. I'm worried about everyone getting the same prompts. I'm worried about everyone rewriting their posts using the same tool that learns on the same data set, and will all move them closer to the same center. Ultimately, that's the death of community." -Patrick O'Keefe

Why community pros should read hospitality books (26:05): "There were so many things [that community builders can learn from the hospitality industry]. I was in awe as I turned each page of Danny Meyer's book because he paid so much attention to wanting to know his customer's preferences, their likes, dislikes, what was relevant going on in their lives at the moment, what would bring them in the door, and what would keep them from coming. These are all things that community managers are concerned about with their online communities, as well." -Jenny Weigle
About Jenny Weigle
Jenny Weigle has been creating, executing, and reviewing strategies for online communities for more than 10 years. She's worked with more than 100 brands on various aspects of their community strategy and implementations, including launch, migration, programming, and planning. These brands include, Airbnb, Google, HP, Intuit, Pinterest, REI, Samsung, Sephora, Splunk, Stubhub, and Visa.
When she's not geeking out on community strategy, Jenny spends time in Los Angeles with her partner, John, and stepdaughter. In her personal life, she is a proud member of a number of communities, including Southern California Gator Club, Spiritual Sisters of Los Angeles (which she founded), Oak Park LA (for CrossFit), Sofar Sounds, and D23: The Official Disney Fan Club.
Related Links
Transcript
Your Thoughts
If you have any thoughts on this episode that you'd like to share, please leave me a comment or send me an email. If you enjoy the show, we would be so grateful if you spread the word and supported Community Signal on Patreon.