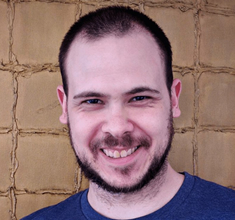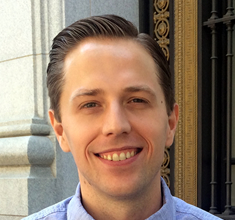 As we celebrate Community Signal's 7th birthday, Patrick takes questions from Community Signal listeners and supporters in this first ever "Ask Patrick Anything" episode of the show.
Questions include:
If everything had worked with CNN+, what would community look like for the platform?
Would you rather be a working community professional or a community consultant?
Will we ever see community leaders in the C-suite as the norm?
2023 will be Patrick's 25th year of community work, so this is an opportunity to reflect on that passage of time. A lot has changed and, surprisingly, some things haven't.
Joining Patrick to ask the questions and dig deeper is previous guest Jared Smith. They also cover:
The early promise of CNN+'s Interview Club
How community moderation tools have changed over the years
Why community isn't special when it comes to the C-suite
Big Quotes
You have to commit to be successful with D2C products (11:55): "If you build interactive products and kill them after three weeks, it's hard to prove out anything. It's hard to build out loyalty. It's hard to build out a D2C product if you're not willing to commit." -Patrick O'Keefe
The magic of the unexpected in media products (13:04): "I think there is something magical that can happen when you take some of the expected nature of television or media, of what we expect is going to happen, and you throw the consumer, the community, the members, the subscribers into that. You give them the freedom to make other things happen." -Patrick O'Keefe
Operators drive moderator tool development more than platforms (22:24): "[When it comes to moderator tools], it's often the community of people who need something driving it more so than the platforms themselves." -Patrick O'Keefe
Developers still focus on the frontend more than the administrative backend (23:35): "It's a cliché to say that software developers focus on the frontend and the user experience and not so much the admin and moderation experience. That's a cliché in our business. I think that is largely the case with some exceptions. Those exceptions tend to be people who have run communities themselves or who have a really good foundational understanding of the web from being in it for so long." -Patrick O'Keefe
If you want to make a difference in moderator tooling, start with the communities that don't have money (23:58): "I get pitched by developers, and I always tell them that the way to make change in this industry is to make your product available to the people who don't have anything. The Fortune 500s of the world are always going to have money, and they're always going to have engineers. They can figure their way around problems and pay for solutions. Most communities, 99.9% of people, don't have any money. That's where you make change." -Patrick O'Keefe
Artificial intelligence isn't a moderation panacea (24:36): "If you think about it [going back 25 years], forums are not dead and the mod tools are basically the same that we had. Remove user, close thread, things like that, a lot of that stuff. It's the same. I also don't think it's a bad thing. If it ain't broke, don't fix it. One of the things about these AIs is sometimes they get it really, really wrong in really offensive ways. You still need that human element to counter that." -Jared Smith
Banning Andrew Anglin is not brave, it's obvious (27:09): "When [Elon Musk decides] to unban Andrew Anglin, who's arguably the most prominent real nazi on the internet, the founder of The Daily Stormer, the most prominent nazi publication on the internet [that makes Twitter a place I am less likely to engage]. … Andrew Anglin can join any platform I own and he'll be banned. That's not a brave thing. That's not a talking point or like, 'Wow, that's amazing.' It's obvious. It's not an amazing thing." -Patrick O'Keefe
Hyping the chief community officer role isn't helpful (39:46): "We've seen these tweets that are like, 'Half of the Fortune 500 will have chief community officers in the next 10 years,' or '10% of this or all big companies or all the Fortune 100 or the future of companies will be a chief community officer.' It's all hype. It's all nonsense. For the most part, it's to encourage hype in our industry. I don't see it as healthy. I don't see it as good. I don't see it as aspirational. I don't see those people as friends or allies of the work." -Patrick O'Keefe
Be wary of the hype (41:42): "I don't trust anyone who says chief community officers are the future of community, that there's going to be one at every big company. It's always hype. It's always because they have some financially-vested interest in community work proliferating in that way or at least sounding like your friend. They want to sound like they're in your corner or they're your ally because there is some financial incentive tied to that for them long-term." -Patrick O'Keefe
About Jared Smith
Jared Smith is a manager of software engineering at BoomTown in Charleston, SC, leading engineering teams and encouraging developer career growth, including a ten-year stint working on and eventually leading a team of engineers dedicated to implementing WordPress for real estate agent websites. In addition to BoomTown, Jared runs @chswx (shorthand for Charleston Weather) and the chswx.com blog, where he writes forecasts and disseminates National Weather Service alerts for the Charleston, SC metro area. Over nearly 15 years, @chswx has emerged as a key catalyst in the weather conversation, not only acting as a conduit for sending alerts but also for receiving reports in real-time, improving situational awareness for public, media, and NWS warning forecasters alike.
Related Links
Transcript
Your Thoughts
If you have any thoughts on this episode that you'd like to share, please leave me a comment or send me an email. If you enjoy the show, we would be so grateful if you spread the word and supported Community Signal on Patreon.