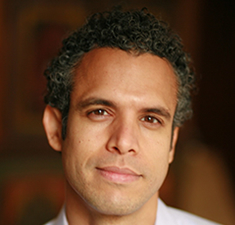 "Let the people see what I have seen."
This is what Mamie Till, the mother of Emmett Till, said when she insisted on an open casket funeral for her brutally murdered son in 1955. Photos of Emmett's disfigured body circulated and encouraged many to join the civil rights movement.
Darnella Frazier is the teenager that caught George Floyd's murder on camera and posted it to Facebook. She later stated "that could've been one of your loved ones, and you would want to see the truth as well." As the video circulated, it inspired protests across the country, and George Floyd's name, image, and story, became a rallying cry against police brutality and systemic racism.
Our guest this week, Prof. Omar Wasow, breaks down the thread between the power of these images even further: "What some of these videos do, what some of these images do, is they allow people who are outside to have a window in, to have a moment of empathy, to walk a few steps in the feet of somebody who might have suffered in some profound way."
These images clearly have the power to create understanding and power movements. These victims of brutal and heartless crimes become our symbols for change, though we must not forget that they were people, that they were just trying to exist. For example, the protests that erupted after George Floyd's murder have been twisted into a completely unrelated conspiracy theory by QAnon.
Wasow, the founder of BlackPlanet and a professor whose research focuses on race, politics, and statistical methods, discusses how the internet gives a platform to those who might otherwise not have one, like Darnella Frazier, but also serves as fertile ground for dangerous groups like QAnon.
Patrick and Omar also discuss:
The principles that made BlackPlanet a popular community for Black people of all generations and backgrounds
How BlackPlanet and other early social platforms inspired creativity amongst their users
The power and importance of documenting and sharing injustice
Continue reading

"BlackPlanet's Founder on Building Impactful Platforms and Communities"