Section 230 of the Communications Decency Act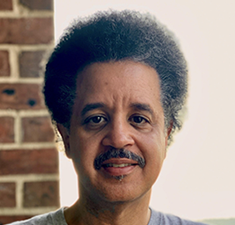 has been a frequent topic of conversation on Community Signal. Its existence as we know it seems untenable given Trump's recent executive order and Joe Biden's criticisms of it. On this episode, community and social media professional David Flores shares some of the history of how Section 230 came to be.
David worked at Prodigy just as they were coming under fire for a post that someone left on one of their message boards. While the initial court ruling went against Prodigy and found that online service providers could be held liable for the speech of their users, this decision served as the genesis for Section 230, and the ruling was overturned by the new law.
He also shares how he entered the field of community management and describes navigating moderation at Prodigy in the '80s and '90s. For context, all deleted posts were printed so as to maintain a record. He also discusses conversations with early community platforms and how Prodigy attempted to look after its employees' emotional wellbeing during times of turmoil at work.
Here's more of what Patrick and David discuss:
What was it like moderating before Section 230?
Editorial standards as a framework for community moderation practices
The popularity of Prodigy's message boards
Continue reading

"Community Management Before Section 230, When You Had to Print Out Every Post"