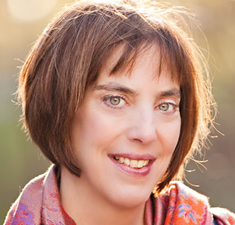 Do you have a 60-second pitch for your community? In this episode of Community Signal, Colleen Young, community director for Mayo Clinic, raises the challenge of being able to deliver a concise and impactful pitch to other leaders at the nonprofit. "I'm just imagining finding myself in the elevator with this leader by happenstance and being able to finally say something just in two floors that we have. It's really hard to be able to know what is going to motivate them to be excited about the community. I'm really struggling with that," explains Young. Many, if not all of us, have been in a situation like this, whether we were helping to onboard a new leader or in an impromptu meeting.
This conversation is a bit longer than 60 seconds, but in it, Colleen delivers a very compelling case for Mayo Clinic Connect. The community's moderation practices and active participation makes it less of a haven for misinformation. And when misinformation does appear, expert testimonials and active participants within the community help inform and correct. The community also comes together to help people understand their options for care and to manage their symptoms. "Peer support can better health outcomes," says Young. The community also has a direct impact on Mayo Clinic's livelihood – as it can be a direct driver of appointment bookings and visits.
So, the next time you're thinking about how to pitch your community to another colleague, think about the value that it brings to your members and how that value leads to positive outcomes for the business. And as Patrick says, don't be afraid to ask for more time to advocate for the community and your work!
Colleen and Patrick also discuss:
Why Mayo Clinic Connect measures appointments as a metric
Has medical misinformation actually gotten worse over the last 15 years?
Developing your 60-second community pitch
Continue reading

"Bettering Health Outcomes Through Peer Support at Mayo Clinic"