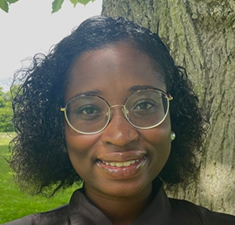 Do you manage an international community? How do you thoughtfully foster community across different continents, languages, and norms? Mercedes Oppon-Kusi, the community manager for Europe for the International Legal Technology Association, is working to do just that for their community of technology pros working at law firms.
With ILTA originating in the U.S., Mercedes shares the differences in behaviors between U.S. and Europe-based community members, and how she has approached expanding the European chapter to include more countries. Her strategy comes back to advice that's helpful no matter what stage your community is at: Overcome your biases as a community professional. Take time to learn the interests and challenges that impact your community members and scale thoughtfully.
As Mercedes puts it, "[It's] about building that practical knowledge of the market, and then figuring out where to go first."
Plus:
How to help community members break through the "I don't have enough time" barrier
Why U.S. members are more engaged than their European counterparts
In-person events that help members feel bought-in to the ILTA community
Big Quotes
How ILTA community members help each other grow (6:45): "You have the people that have been there and done it, you have people that are looking to branch into it, and you have the people that want to grow in it. That's what our communities do. They help our members learn how to become better than they are." –@M4Mercedes
Tech pros at U.S. law firms are more likely to share experiences (7:38): "[With] our membership pool in the U.S., you will not struggle to get a big firm to share. They're proud of it. They're like, 'We've done this so well because we're amazing, and this is how we did it,' but in the UK, they're decidedly more reserved. It's very hard to get the big firms to share about anything. I don't know what it is, but it does seem like people are nervous because they do not want to be seen as bragging, so it differs according to the geographies. It's not really by firm size." –@M4Mercedes
Localizing matters to your community members (19:07): "A lot of our material has the word attorney, which doesn't exist in the UK. We have solicitors and barristers. … There are little tweaks around the material and our language that we've had to do in order to localize what we're providing to [the UK] region. … It's a big deal to people." –@M4Mercedes
Growing the ILTA community and reaching new members (24:25): "The challenge is finding your first [community members] that are going to be your champions. Once you have that, they're usually a good insight into the networks and what topics exist, and they're really good at introducing you to other individuals that might have similar interests." –@M4Mercedes
About Mercedes Oppon-Kusi
Mercedes Oppon-Kusi is the community manager for Europe for the International Legal Technology Association, a community for technology pros working at law firms.
Related Links
Transcript
Your Thoughts
If you have any thoughts on this episode that you'd like to share, please leave me a comment, send me an email or a tweet. If you enjoy the show, we would be so grateful if you spread the word and supported Community Signal on Patreon.