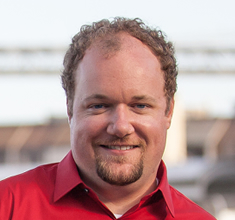 WordPress powers more than 25% of the web. It's open source software, driven by community contributions. But it's also big business, with many companies generating millions of dollars in revenue by offering products and services that cater to people and organizations who use it.
How is building a business around an open source product, with a strong community, different from a more traditional kind of business? What expectations does the community have? WebDevStudios is a 34-person agency that does nothing but WordPress. Brad Williams, their CEO and co-founder, is the guest on this episode. Plus:
What good developer relations look like for WordPress
Why every WebDevStudios employee dedicates at least 2 paid hours every week giving back to WordPress
How the community benefits directly from WebDevStudios client work
Big Quotes
"[An open source] project only works if there is a community and if there are people contributing back to that project … if people aren't contributing back, there is no project, therefore there's no community. There's nothing to gather around." -@williamsba
"[When] building a business around an open source platform, I think there's a level of expectation that the company should contribute back because you are essentially making money off, generally speaking, a freely available, open source project." -@williamsba
"Every Monday morning for two hours, our entire company contributes to WordPress. And two hours per person doesn't sound like a lot, but that's [more than] 60 hours a week that we're contributing." -@williamsba
"The community watches [what] our company and other companies are doing. They're looking at what we're releasing. They're scrutinizing it. Why not? They should. They hold us to a high standard. I think that's absolutely fair, and I want us to be held to that high standard because, when we release code, it has our name on it." -@williamsba
About Brad Williams
Brad Williams is the CEO and co-founder of WebDevStudios.com. He is the co-host on the DradCast WordPress podcast, and co-author of Professional WordPress and Professional WordPress Plugin Development. Brad has been developing websites for about 20 years, including the last eight where he has focused on open source technologies like WordPress and BuddyPress.
Related Links
In order of reference:
Transcript
Your Thoughts
If you have any thoughts you'd like to share, please feel free to leave me a comment or send me an email or a tweet. If you enjoy the show, we would be grateful if you spread the word.
Thank you for listening to Community Signal.