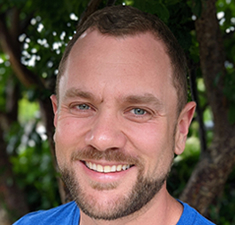 WordPress, the popular open source CMS, powers a reported 43%+ of the web, including this site. It is backed by a global community of contributors who volunteer their time in all sorts of ways, from code to documentation to training. But did you know that many of the project's biggest contributors are sponsored by their employer to provide that time?
As we discussed with Brad Williams of WebDevStudios, the success of WordPress has created an economy around the software, growing and launching many businesses that serve the needs of its users, from personal blogs to major corporations. And one of the way those companies give back is through these sponsorships.
No company is more tied to WordPress than Automattic, the owners of WordPress.com, which was founded by the co-founder of WordPress, Matt Mullenweg. Hugh Lashbrooke is the head of community education at Automattic, which sponsors him for 40 hours a week, primarily to contribute to WordPress' training team.
Hugh joins us on this episode to give us an inside look at these sponsorship arrangements and how they influence WordPress team dynamics. Plus:
What happens when a company stops sponsoring an employee to contribute to WordPress?
The flexibility you need to work with volunteers on such a massive project
"Public by default" as a standard of work
Our Podcast is Made Possible By…
If you enjoy our show, please know that it's only possible with the generous support of our sponsor: Hivebrite, the community engagement platform.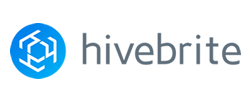 Big Quotes
How sponsored contributors bolstered WordPress' training team (6:49): "[After COVID struck, the community team] realized that people weren't getting the training they normally get at events. … It started off as an informal conversation with the existing training team, which wasn't huge in terms of numbers. … We came together and now, we have this platform called Learn WordPress, which is where all of this content is housed. The idea for Learn WordPress existed in the training team before but because they were a small team … they didn't have the resources to really get that going like they wanted. When we came on board, and because we are sponsored volunteers and we have more time and access to more resources, we were able to help them do more and now, we're working alongside them very closely to make the platform better." –@hlashbrooke
Automattic can't track the financial impact of contributors they sponsor (21:16): "As WordPress improves, and becomes more popular, that helps Automattic improve profits and revenue. In our division, we don't track financial ROI at all. We don't have anything to track in that sense, so we don't. But our work in the open source project does benefit Automattic financially. … As people get better with WordPress and WordPress becomes more popular, easier to use, and more well-known, Automattic's business grows." –@hlashbrooke
COVID led to volunteer drop-off (27:18): "COVID had a big impact on [volunteers dropping off]. The lockdown, everyone being at home, and just the general stress of what's going on in the world. As we got to mid-to-late 2020, and then going all through 2021 and even now, a big dip in contributors. People weren't as committed as they were before. People who said they would be committed, they just slowly disappeared. There was just a trend that we saw, and it was very clearly because of the response to everything going on and the world being so stressful." –@hlashbrooke
Allowing people to weigh-in can slow things down, but increase long-term engagement (35:40): "If you make a decision about how we're going to lay out the homepage of something, for example, if we say, 'This is what we do' and we do it, then people look at it like, 'Oh, okay.' If you've had 15 people in the community contribute their voice to it and give their input on it, they'll be more interested, and they might be more interested in contributing further because they're like, 'Oh, my voice actually matters, so I want to contribute more.' Sure, it makes things take longer, but it means they generally stick around for longer because they can see the impact and the effect of their input." –@hlashbrooke
About Hugh Lashbrooke
Hugh Lashbrooke is a long-time community builder, currently serving as head of community education for the WordPress open source project, sponsored by Automattic. He leads a team that is building and managing an education program for the WordPress community.
Related Links
Transcript
Your Thoughts
If you have any thoughts on this episode that you'd like to share, please leave me a comment, send me an email or a tweet. If you enjoy the show, we would be so grateful if you spread the word and supported Community Signal on Patreon.