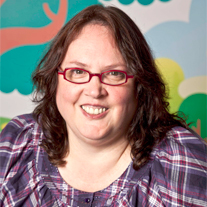 Community management is not new
. I know of several professionals who have been in this space for 20 years or more – including today's guest,
Rebecca Newton
.
Rebecca has been responsible for community, moderation and safety at some of the largest kid-friendly online communities in the world. At AOL, she managed a volunteer program that numbered 16,000. At Sulake, Rebecca helped expand Habbo into 24 countries. At Mind Candy, she led a community of more than 100 million Moshi Monsters fans.
We talked about her experiences scaling moderation systems and navigating the legal hurdles tied to expanding globally, plus:
How the e-mint listserv started
The filtering vendors that Rebecca relies on to keep communities safe
What brought about the end of the AOL Community Leader program
Our Podcast is Made Possible By…
If you enjoy our show, please know that it's only possible with the generous support of our sponsor: Emoderation.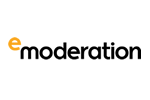 Big Quotes
"You can't pre-moderate every single thing that people put up. You build tools and algorithms that are smart." -@rebeccanewton
"I said, 'what would you do if an 11-year-old comes online and somebody friends them and misbehaves through text?' They said, 'I would tell the kid to log off.' And I thought, 'OK, they don't know anything about community,' because you don't just log off. People will still do that. They will still tell people, 'why don't you just leave that community if somebody is trolling you. Just turn it off and go someplace else.' But we don't do that offline." -@rebeccanewton
"95 to 98% of all user generated content is fine. 2 to 5%, depending on your community, is something you have to look at. Out of that 2 to 5%, 1/2 to 2% is something you have to take action on." -@rebeccanewton
About Rebecca Newton
Rebecca Newton is an online kids community and safety expert with more than 20 years of experience, beginning at AOL in the early 90s. She later worked at Sulake as the global director of community for Habbo. More recently, Rebecca was the long time chief community & safety officer at Mind Candy, where she and her team managed a community of 100 million Moshi Monsters fans from around the globe.
Rebecca has provided her expertise to numerous groups aimed at making kids safer online, including the All Party Parliamentary Group for Young People and Technology, the UK Council for Child Internet Safety and the Family Online Safety Institute. She is an advisory board member for AgeCheq.com and has just co-founded an independent consultancy with high profile clients in the EU and US, including Mind Candy, as well as being the head of trust and community at SuperAwesome.
Links Mentioned
Transcript
Your Thoughts
If you have any thoughts you'd like to share, please feel free to leave me a comment or send me an email or a tweet. If you enjoy the show, we would be grateful if you spread the word.
Thank you for listening to Community Signal.