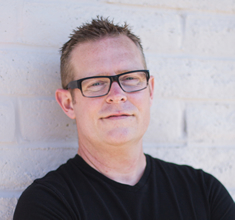 This is the first episode of Community Signal, a new podcast for online community professionals, and I couldn't be more excited. Not only to launch the show, which has been in the works for months, but to have such a wonderful first guest!
I'm joined by Structure3C's Bill Johnston, one of my favorite thinkers in the community space. I couldn't think of a more fitting person to help me kick off the show. He shared a fascinating story about what happened when marketing automation at Autodesk fell in his lap. Plus:
How Bill developed the community and social listening and response program at Autodesk
Why communities need to partner with networks
The community industry's fractured leadership
Our Podcast is Made Possible By…
If you enjoy our show, please know that it's only possible with the generous support of our sponsor: Emoderation.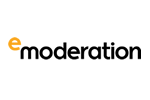 Big Quotes
"[When I was tasked with the marketing automation strategy,] what I challenged my team with was: What would this look like if it were coming from our community managers? They were basically writing to the member base everyday. What would these feel like? What would that story arc over 30 days or 60 days look like?" -@billjohnston
"You look at the churn rate for a community manager or professional, and it's really hard to find somebody in the industry who's been in the same position for three years, and in some cases two years. You have organizational churn on strategy and operations, etc. The fact is: social and community don't have a clear home." -@billjohnston
"With the different research and community of community manager organizations, it's still amazing to me, the implicit and explicit firewalls between them when we're, at the end of the day, all just trying to get the same stuff done." -@billjohnston
About Bill Johnston
Bill Johnston has launched successful online community initiatives that have connected over 10 million customers and realized upwards of $100 million in financial impact for the host organizations, including TechRepublic, Autodesk and Dell. Bill developed and hosted a number of pioneering conferences, including the Online Community Unconference and also conducted the first online community ROI and online community compensation research while at Forum One.
Bill is excited to bring his thought leadership and online community expertise to organizations that want to grow their businesses by nurturing their customer communities through his new consultancy and advisory firm Structure3C.
Links Mentioned
Transcript
You
If you have any thoughts you'd like to share, please feel free to leave me a comment or send me an email or a tweet. If you enjoyed it, we would be grateful if you shared it with others.
Thank you for listening to Community Signal.