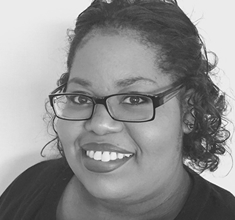 In January,
Project Management Institute
community engagement specialist
Marjorie Anderson
delivered a presentation to a room full of senior staff. She asked them a question: "Can anyone tell me what community is?"
Surprised by the answers she received, Marjorie endeavored to make community more well understood by those in the organization. Those efforts are a topic on this episode, as are Project Management Institute's move to close 36 communities or practice in favor of ProjectManagement.com, a previously independent community that they acquired at the start of 2014. Plus:
Why Marjorie initially thought she wouldn't be a good fit for a community role
The communities of practice model, and why it no longer served PMI's members
What Marjorie is focusing on as she revamps their community metrics
Our Podcast is Made Possible By…
If you enjoy our show, please know that it's only possible with the generous support of our sponsor: Higher Logic.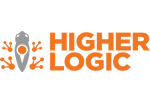 Big Quotes
"[I asked a room full of senior staff,] 'Can anyone tell me what community is?' The answers that I got were webinars, articles, blogs, and virtual events. I thought to myself, 'Oh my word, everyone thinks we're just content.' We're not. That is not what community is. It really got me thinking that maybe we are not having the right conversations with people within the organization. … If staff doesn't know what community is, then how do we really know that our members know how to utilize it and what it is." -@MarjorieAyyeee
"[Community does a lot of things for our organization.] There are members who can provide you insight into the profession at large, without you having to do formal market research. If you need a question answered, ask the community. If you want to see how people are coming together, go to the community. That's the place where you're going to really find a way to move the organization forward." -@MarjorieAyyeee
"I think that one of the things that people [on staff] are afraid of is, 'If I join ProjectManagement.com and create a profile, then everyone will want to connect with me and ask me a hundred questions about PMI, and I just don't want to be involved in that.' That's not the case at all. All of us, as community engagement specialists, are part of the community. My manager is part of the community. People don't ask us anything. They're not there to talk to us, they're there to talk to each other. We simply help guide them to the things that they need." -@MarjorieAyyeee
About Marjorie Anderson
Marjorie Anderson is currently a community engagement specialist for Project Management Institute, the world's largest not-for-profit membership association serving the project management profession. She helps bring practitioners together and connect them to the resources they need to help make them more successful within PMI's online community, ProjectManagement.com. She believes that, if you have members and customers that you serve, community can help you serve them better, and that creating a space for your members to come together to talk to you – and each other – gives organizations a huge opportunity to serve in a way they may not have before.
With a heavy background in customer service, the skills that Marjorie picked up along the way made it an easy transition into the community space, and she hasn't looked back. Marjorie is a believer in lifelong learning and has a special interest in helping to build strategies and influence decisions that provide a clear vision, bringing value to the organization, and those that its serves.
Related Links
Transcript
Your Thoughts
If you have any thoughts on this episode that you'd like to share, please leave me a comment, send me an email or a tweet. If you enjoy the show, we would be so grateful if you spread the word and supported Community Signal on Patreon.
Thank you for listening to Community Signal.