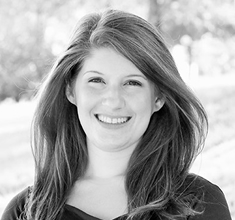 Membership-based associations have existed for a long time. Certainly before the internet and before online communities. But as online communities have grown in prominence, the association model has shifted to embrace them, mirroring the offline communities that they were already building.
Katie Bapple is the senior director of community management at Socious, a company that makes community software for associations. On this episode, we dive into the association niche of the online community space, including:
The career opportunity that associations represent for community professionals
How associations are adapting to the online community model for survival
Should every association have an online community?
Our Podcast is Made Possible By…
If you enjoy our show, please know that it's only possible with the generous support of our sponsor: Higher Logic.
Big Quotes
"[If your association doesn't have] this opportunity for people to interact in an online setting, then how do you stay up to date? How do you get those younger people, that you can't figure out, to join your association or actually participate, and renew their memberships, if you're not enabling them to engage with one another in the way that they want to?" -@kbapple
"There are these associations where they recognize [the value of online community]. And they realize that maybe they're going to be left behind if they don't get involved in it. But they have people, who have been in the association space for years, that don't see the necessity of it. They're fighting against that whole executive battle of, 'How do I get by?,' like a lot of community professionals do every day. 'We don't have the budget for this because we're not getting the revenue we used to, because we can't get people to renew, because we have an antiquated model.'" -@kbapple
"It's hard for us to say sometimes, but it's being honest and we're not doing our job in making sure that the concept that we support and believe in, that keeps us employed, succeeds and is viewed in a positive light, if we let anybody go out there and create a community without a good use case." -@kbapple
About Katie Bapple
Katie Bapple has been directing the growth and development of communities since 2008. As the senior director of community management at Socious, she's worked over 30 unique communities, with representation ranging from Fortune 100s to international associations and non-profits. Prior to Socious, Katie spearheaded the portfolio of Toolbox.com communities at Ziff Davis, Inc., with more than 2.3 million members.
Related Links
In order of reference:
Transcript
Your Thoughts
If you have any thoughts you'd like to share, please feel free to leave me a comment or send me an email or a tweet. If you enjoy the show, we would be grateful if you spread the word.
Thank you for listening to Community Signal.