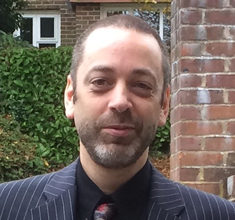 For the 100th episode of Community Signal, we're talking about the show itself. How it came to be, what drives it and how we make it each week.
My guest is the producer of all 100 episodes, Karn Broad. Karn is my creative partner in the show, but if he does his job well, you never think about it. This episode really gives you a sense of the rapport than Karn and I have, and how we work together every week to produce Community Signal. Plus:
How Karn and I met
Why I ended the first community management podcast that I hosted
The process of creating the show each week
Our Podcast is Made Possible By…
If you enjoy our show, please know that it's only possible with the generous support of our sponsor: Higher Logic.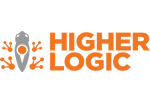 Big Quotes
"If you do your job really well as a sound engineer, you almost become invisible. If that's the right way to put it. People don't think about you if you're getting your job right. Same in live sound engineering. You've connected the audience to the live music, they're not thinking about you at all." -@WebKarnage
"I don't think about my job as a sound engineer while I'm playing [music] much because I've got to focus on being a player. Otherwise, the job I'm doing isn't going to be 100%." -@WebKarnage
"It's still not a shock if I've done six or seven hours of editing work on a podcast, maybe more. That can happen some weeks. It really depends on how it all clicks. Sometimes I can pull things together really quickly. Sometimes the episodes are long and I find the editing tricky. Some people that you think are going to be awkward for me, actually prove to be quite easy. People that tend to leave pauses, you can take the pauses out; with a blink, they are gone." -@WebKarnage
"One of the things that makes me happy … is that a lot of people we have on are first-timers to a podcast. Out of 100 episodes, we've had 98 unique guests. I really want to do a survey but I would hazard a guess that for 30-45% of those people, [Community Signal is] the first podcast they've ever been a guest on. I always thought that's pretty cool. What I'm saying is, we don't go after influential people. I don't go after people who have Twitter followers. I just want people who I actually want to talk to." -@patrickokeefe
About Karn Broad
Amongst a large variety of work, Karn Broad has spent over 20 years in the audio world, and has been involved in web design for over 10 years, making websites for small businesses and working in software support for a web design package called RapidWeaver for Realmac Software. He spent several years as the producer of the SitePoint Podcast, which is where we met and built our working relationship.
His direct experience in community is as a user of several forums and as a moderator for the RapidWeaver user forums.
Currently, in addition to producing Community Signal, Karn works in education with children that have specific learning needs, plays bass (sometimes double-bass, sometimes electric bass) in three different live bands, and teaches both guitar and music production. He likes things busy.
Related Links
Transcript
Your Thoughts
If you have any thoughts on this episode that you'd like to share, please leave me a comment, send me an email or a tweet. If you enjoy the show, we would be so grateful if you spread the word and supported Community Signal on Patreon.