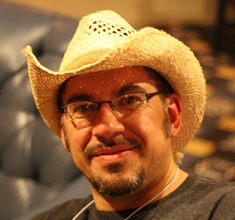 When
GoDaddy
hired
Christopher Carfi
at the start of 2014, it caught my attention. GoDaddy was a company that, at one time, I thought I would never want to be a customer of. I didn't like the brand, didn't like marketing, didn't like upselling, didn't like the old CEO.
But after Blake Irving was hired as CEO, I noticed positive change. That was nice, but they still didn't have my business. When they hired Christopher, it caught my eye because here was an experienced community mind that I respected joining a company I once didn't.
I watched their continued cultural shift and their embrace of community. Through 5+ years of solid work, GoDaddy has washed away that old perspective I had and, somehow, they won me over, where my previous registrar, Enom, had neglected me. I am now a GoDaddy customer. Christopher joins the show to talk about this shift, plus:
What community means in a world where we're interacting with Alexa and Google Assistant
How community fits into content marketing
The things we can learn from Burning Man, which Christopher is a veteran of
Our Podcast is Made Possible By…
If you enjoy our show, please know that it's only possible with the generous support of our sponsor: Higher Logic.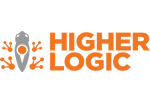 Big Quotes
"Working with and engaging with communities and community members and customers and prospects and employees is an ongoing, iterative, never-ending process, as opposed to a campaign." -@ccarfi
"[Content marketing for community means] being able to provide a platform for our community members to share their stories, whether they are on the blog, whether they are interacting in our online community that we have onsite, whether they are interacting with each other in other spaces like WordCamps, for example. Those are all different facets of that kind of community engagement and where community and content intersect, and the interesting stories, the things that are really engaging for customers and prospects, and really energizing for us, are hearing all of those great stories and making sure that we can help to really be an amplifier of those stories." -@ccarfi
"If the only metric that you're looking at is first month sales from traffic that came in from Google via SEO and search, the results are just not going to be there, because it doesn't work that quickly. If you look at the arc of the amount of time it takes, it's three months, six months, nine months, in some cases, before a piece of content really starts to catch on. And I think community is the same sort of thing.

"If you're planting a garden and you want a whole bunch of great things for Thanksgiving in the fall, well, you don't plant them in October." -@ccarfi
"Looking at things in a year-over-year type of frame, as opposed to week-over-week, is the place you need to get to really start to see, 'Oh, wow, this investment [in community] – and it is an investment – it takes that long to really start to mature and start to get the benefits.'" -@ccarfi
About Christopher Carfi
Christopher Carfi heads up global content marketing for GoDaddy. Over his career, he spent nearly ten years as part of the advanced technology group at Andersen Consulting/Accenture; has headed up product, marketing, and product marketing groups, at a number of early stage companies; has been a startup founder; and was part of the early team at Ant's Eye View, which was acquired by PriceWaterhouseCoopers. He joined GoDaddy in 2014. He holds a degree in computer science from Northwestern University and an MBA from Carnegie Mellon, is originally from Chicago and currently lives in Silicon Valley with his family. You can follow him on Twitter at @ccarfi.
Related Links
Transcript
Your Thoughts
If you have any thoughts on this episode that you'd like to share, please leave me a comment, send me an email or a tweet. If you enjoy the show, we would be grateful if you spread the word.
Thank you for listening to Community Signal.