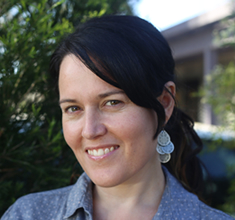 Last week, the European Commission announced that Facebook, Twitter, YouTube and Microsoft had agreed to
take a stronger stance on illegal hate speech
. These platforms have their work cut out for them and at least part of that work has been created by their own actions previously.
Moderation veteran Alison Michalk, CEO and founder of community management agency Quipp, joins me on this episode to talk about Facebook's approach to moderation. Plus:
Convincing executives to run companies like communities
The legal climate for community builders in Australia
How the music industry's street team promotion model translated to the internet
Big Quotes
"We've seen Facebook take a stance around, 'We're a platform, we're a utility, we're not in the business of being responsible for the content on our platform.' That was always going to play out in a really dangerous way, I think." -@alisonmichalk
"It would be very hard to argue that Facebook, by and large, is a respectful environment. Because their stance to me has been, 'It's on the end user. If you don't like it, delete it. If you don't like it, don't look at it.' As a community management practitioner, that's not a great approach to take to building community. Of course, they probably haven't really seen themselves as building community." -@alisonmichalk
"One of the things that I've always loved about forums is the asynchronicity. You come on when you're ready, you catch up on what's happened, and you contribute when you feel like it. But if you look at a workplace, it's about synchronicity, and being there nine to five. And the inefficiencies in that are massive." -@alisonmichalk
About Alison Michalk
Alison Michalk is the CEO and founder of Quiip, a global leader in online community management and moderation services, and co-founder of community management conference Swarm. She has over 10 years of experience working with online communities.
Alison founded Quiip after identifying a need for online community management and social media services that minimized risk and maximized user engagement. She has built a world-class team of community managers who provide private, public and non-profit sector clients with 24/7 services.
In addition to founding Quiip in 2010 and Swarm in 2011, Alison established the Australian Community Managers group in 2008. It now has more than 2,500 members.
Alison's experience building and managing online communities extends from start-ups to large corporations and government departments. Prior to launching Quiip, Alison led a team of 30 moderators managing over 180 forums as community manager for one of Australia's largest online communities, Fairfax Digital's Essential Baby.
When she's not working, Alison enjoys out-of-city living on the Central Coast and raising two boys. She also likes meditating, coffee, playing Lexulous and thinking. A little too much.
Related Links
In order of reference:
Transcript
Your Thoughts
If you have any thoughts you'd like to share, please feel free to leave me a comment or send me an email or a tweet. If you enjoy the show, we would be grateful if you spread the word.
Thank you for listening to Community Signal.