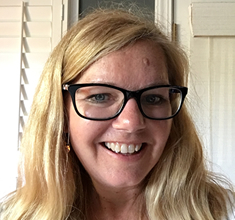 Twenty years ago, this month, Ultimate Bulletin Board was released. You may not know the name, but this early community software introduced or popularized numerous conventions that we now simply take for granted.
UBB wasn't just on the market before practically any community platform available today, they were among the very first web-based community platforms available, following the days of BBS and the closed network of AOL. Rosemary O'Neill co-founded Social Strata and, once upon a time, they developed UBB. We get into the history of the project, plus:
How UBB might have invented emojis
The evolution of community software
Why people are returning to more focused, niche communities
Big Quotes
"[When UBB introduced] the table interface, the original columns where you could see how many replies there are, what's the topic, who's talking about it, what date was it posted – those first bare things made it really, really easy to come into a community and see what was going on in one glance. … You could sit down and start talking." -@rhogroupee
"UBB was one of the first, if not the first to have a browser-based interface where the community manager could actually configure things without knowing how to program. … [This put] that power in the hands of people who maybe didn't think they could do that sort of thing." -@rhogroupee
"Community managers are really involved in trying to demonstrate the value of what they're doing on a day-to-day basis to the C-suite and the people who are making the investment in the application. If you aren't working on building that in and making life easier for those community managers to make that proof and to show the value of what they're doing, tangibly, you might be on the wrong track." -@rhogroupee
About Rosemary O'Neill
Rosemary O'Neill is the co-founder/president of Social Strata, which makes the Hoop.la online community platform. For the last 19 years, she has been helping businesses create thriving online communities as an entrepreneur, writer and speaker. She supports brands like Rodale, Time Warner Cable, Shutterfly and Dun & Bradstreet as they use Hoop.la to engage with fans, customers and internal teams.
Rosemary was named one of the top 100 community managers on Twitter by Little Bird. She has also appeared on Fox & Friends and NPR as an HR rebel, promoting her company's innovative unlimited paid leave program which has been in place for five years. She is a contributor to Inc. Magazine's Been There, Run That column.
You can find her online via Twitter (@rhogroupee) and sharing online community tips and ideas on the Social Strata blog. She lives in her happy place, at the beach near Charleston, South Carolina.
Related Links
In order of reference:
Transcript
Your Thoughts
If you have any thoughts you'd like to share, please feel free to leave me a comment or send me an email or a tweet. If you enjoy the show, we would be grateful if you spread the word.
Thank you for listening to Community Signal.