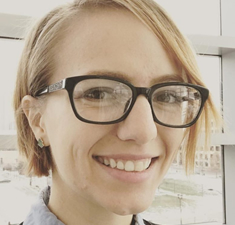 In 2018, a common thread across Community Signal conversations was knowing how to clearly communicate the success of community across an organization. It's fitting that for our first show of 2019, we're joined by Tammy Armstrong, someone who is passionate about using data to solve problems.
Tammy and Patrick met on KarateForums.com and from her years as a community member and moderator, she learned a valuable lesson (care of Oprah): "When we know better, we do better." This lesson carries throughout the entire episode. When we mature and become more empathetic, we become better community members. When we know more about our community goals and shortcomings, we can use the data at our disposal to do better. When we're using the internet ourselves, we should be cognizant of the trade offs that we're making with our data and whether or not it's worth it.
Tammy also shares several tips and tools [22:30] for those that are just starting to unravel the data behind their online communities, but her greatest (and cheapest?) bit of advice involves understanding the goals and vision for your community. From there, data is just another tool to help you reach your desired outcome [40:36].
Tammy and Patrick also discuss:
The positive impact of teenagers within online communities
Best practices for data visualization
How to start unpacking the wealth of data behind online communities
Continue reading

"How Data and Teenagers Power the Future of Online Community"