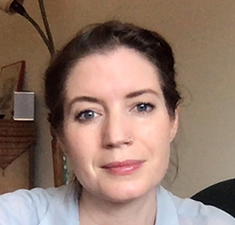 What would happen if you woke up tomorrow and couldn't share any news articles on Facebook? How would that impact the communities that you manage or the way you share information with family and friends? What if this ban included  information provided by emergency services agencies for things like natural disasters, wildfires, and domestic violence? This situation is not a hypothetical one for Australian users of Facebook. Just last week, after Facebook failed to make an agreement to pay Australian news organizations for linking to their content, the company issued a ban that prevents sharing Australian or international news content on the platform.
In this episode, Patrick talks to Dr. Jennifer Beckett, a lecturer in media and communications at the University of Melbourne, about the immediate ramifications that this has had and what it might mean for communities on Facebook moving forward.
Dr. Beckett's work also has a focus in the mental health of digital workers, given the prevalence of moderation-related work, no matter what the job title. As our field expands, Dr. Beckett points to the need for visibility and protection for the people who do this work.
Dr. Beckett and Patrick discuss:
The well-being of content moderators and what some organizations are doing to protect their well-being
The legal environment for community builders in Australia
The need for better communication about the "toxicity" of communities
Our Podcast is Made Possible By…
If you enjoy our show, please know that it's only possible with the generous support of our sponsor: Vanilla, a one-stop shop for online community.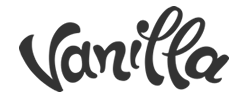 Big Quotes
Facebook has issued a broad ban of news and essential information for its Australian users (4:53): "Facebook has used a really broad definition of what news is. They've blocked our Bureau of Meteorology, several emergency services, [and] Queensland Fire & Safety. … That's problematic because there's actually floods happening in Queensland at the moment. They're using the platform to get really vital and immediate emergency information out. The domestic violence government support pages, they've all gone down. It's really, really problematic." –@JenniferBeckett
How Facebook's ban of news in Australia may encourage misinformation and disinformation (6:42): "[This ban is] going to allow for a lot of non-news organizations to spread a lot of disinformation and misinformation because there'll be nothing to curb that misinformation or disinformation in a community. If I'm running a community and somebody starts spouting QAnon conspiracy theories in my group, I've actually got no ability to now post fact-based, fact-checked news articles that debunk those conspiracy theories." –@JenniferBeckett
Healthy communities can still be toxic to others (11:38): "The thing that makes [groups like the Proud Boys] so dangerous is, internally, they're super healthy. They're not toxic to their own members. They're toxic to everyone else." –@JenniferBeckett
Moderation isn't about perfection (24:23): "Moderation is an effort that requires a lot of care, thought, and time. Even when you do your best, you're not perfection." –@patrickokeefe
When your job responsibilities undermine your personal identity (42:05): "Have you ever had to moderate content [or leave up content] that goes against your sense of self-identity and safety? I'm thinking about people of color and First Nations people, anybody in a minority group who's doing this job, who suddenly has to remain professional while people are actually questioning their right to exist in many cases. Living in this constant state of cognitive dissonance can actually have physical ramifications, as well." –@JenniferBeckett
About Dr. Jennifer Beckett
Dr. Jennifer Beckett is a lecturer in Media and Communications at the University of Melbourne, Australia. She researches online governance and the mental health of digital workers and teaches a Masters level subject in community management. Before heading back to academia, she worked as an online and social media producer for the Australian Broadcasting Corporation.
Related Links
Transcript
Your Thoughts
If you have any thoughts on this episode that you'd like to share, please leave me a comment, send me an email or a tweet. If you enjoy the show, we would be so grateful if you spread the word and supported Community Signal on Patreon.