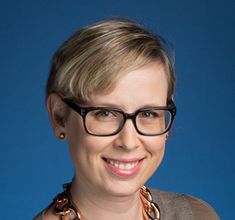 When was the last time you looked at your resume? How about the last time you wrote down a list of everything you've worked on and accomplished at your current gig? If it's been a while, this episode is going to come with some homework afterward.
Maria Ogneva, who has held senior community roles at companies like LinkedIn, Salesforce and Yammer, shares the story of how she turned a lost job into a "fun" journey. Fun is in quotes there because I'm sure that for most of us, the job hunt is hard to imagine as anything but daunting. But by the end of Maria's story and hearing her tips on knowing your worth and putting yourself and your work out there, I myself became excited about the new tools and motivation that I have going into future job searches.
After you listen to this episode, I'd encourage you to revisit your LinkedIn, resume, or professional bio and make sure that it's fresh. You never know when an interesting opportunity might come your way and you'll need to forward it along!
Patrick and Maria discussed:
Breaking the work of community into small, manageable tasks
Approaching your job hunt from a place of empowerment
How to always be prepared for your next big opportunity
Tooting your own horn (that's talking about your accomplishments)