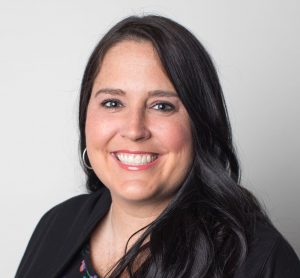 If you have ever used Google to look up a restaurant you wanted to eat at or to research before visiting someplace new to you, you've probably depended on information contributed by a Local Guide. Traci Cappiello is the program manager at Google that makes sure those Local Guides feel engaged and empowered to provide helpful information to the world.
With 100 million people who have contributed through the Local Guides initiative, Traci and her 12 member team focus on the one-to-many interactions that happen on Local Guides Connect, the dedicated community space for those contributors. That includes creating online and in-person experiences that reward, uplift, and encourage the Local Guides. Traci shares the team's approach to this work and some of the checks and balances in place to make sure that all of the content shared by Local Guides is trustworthy and accurate.
Traci and Patrick discuss:
How the Local Guides met the challenge of sharing accessibility information on Google
The tools and teammates that support the Local Guide community
What's the difference between a Local Guide and just someone posting reviews on Google?
Our Podcast is Made Possible By…
If you enjoy our show, please know that it's only possible with the generous support of our sponsors: Vanilla, a one-stop shop for online community and Localist, plan, promote, and measure events for your community.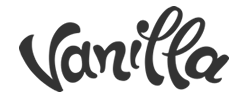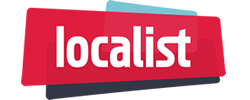 Big Quotes
What's the difference between a Local Guide and someone who writes Google reviews? (8:31): "Anyone can be a [Google] Local Guide. You don't have to jump through any hoops. You literally just go to g.co/localguides and sign up for it. If you are already a Google Maps contributor, it will say, 'Hey, do you want to join the Local Guides Program?' The difference between a Local Guide designation on a review and a non-local guide is simply that this person has taken the step to say, 'Hey, I want to be a part of this. I want to be a part of something different.'" –@JumpingTraci
The biggest obstacle to contributing as a Local Guide (14:50): "People don't realize they're violating our policies until they've already violated. Oftentimes, there'll be folks who aren't really malicious. There's a small handful of people that can be malicious, at times at least, … but I really think that for the most part it's just [a] knowledge [gap]." –@JumpingTraci
Tailoring content to Google's community and needs (32:22): "We encourage people to share original content that is tailored for the platform itself. There's nothing wrong with excerpting. If you've already created a guide to 10 top places to go to in New York City; feel free to paste it over. If the crux of your posts or the intention is to just promote yourself, we're not here for that." –@JumpingTraci
About Traci Cappiello
Traci Cappiello joined Google in 2012, working on what is now Local Guides, a program for the passionate Google Maps contributors helping the world to find the places worth discovering. Over the years, Traci has gone from managing hyperlocal activities to managing social channels with over one million followers to now focusing on designing delightful community experiences for her fellow Local Guides.
Traci's current focus is engaging, connecting, and empowering this nearly 100 million strong community. She manages the community forum, Local Guides Connect, as well as leading community support operations and Connect Live, the team's annual event for top community members.
Related Links
Transcript
Your Thoughts
If you have any thoughts on this episode that you'd like to share, please leave me a comment, send me an email or a tweet. If you enjoy the show, we would be so grateful if you spread the word and supported Community Signal on Patreon.