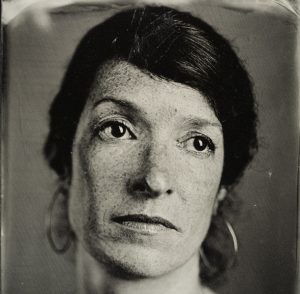 What are the topics of discussion that you would expect to come across in a weather community? Storms, climate change, and forecast accuracy are part of the conversation.
As a community strategist at Weather Underground, Michelle Schlachta also encountered stories of people that experienced traumatic weather-related events and sought the community out for education and healing. Those are connections and healing that you can't build through Google results or a weather forecast app. Patrick and Michelle discuss how Weather Underground provided a platform for weather experts through its blogging community and how new members with questions and less expertise about weather were welcomed into the community.
In addition to sharing her experiences at Weather Underground, Splunk, and YouTube –– Michelle discusses something that a lot of us can probably relate to right now –– the isolation of working from home during the pandemic. There are no quick solutions for that but she does offer a reminder that "we're all going through it together." If you'd like to share how you're coping with the isolation of the pandemic, please leave us a comment or write to us.
Michelle and Patrick discuss:
How veteran members help enforce community guidelines and conversation norms
Communicating change to our communities
Sensitivity around dramatic weather events that can lead to the loss of life
Our Podcast is Made Possible By…
If you enjoy our show, please know that it's only possible with the generous support of our sponsor: Vanilla, a one-stop shop for online community.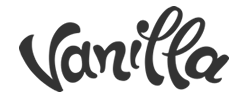 Big Quotes
The Weather Underground community offers an opportunity to heal through education (8:45): "If you've had a traumatic weather-based event happen in your life, maybe learning as much as you possibly can about weather or that particular storm that you witnessed and experienced, it might make you feel like you have more of a sense of control over it and over healing from that traumatic event." –Michelle Schlachta
Community results over Google results (16:21): "New users [joined Weather Underground] because they wanted to learn from experts. They wanted to learn information they couldn't really learn by Googling and searching on the internet. They wanted to have and observe conversation about weather so that they can learn, too, and who better are you going to learn from but an expert? We had all the top weather expert conversationalists on our site." –Michelle Schlachta
Dealing with climate science denial (17:33): "[When it came to climate change denial at Weather Underground], some of the developers and meteorologists came together to figure out how do we set the stage for other people? Therefore, we could point to that information on the company stance so that when people were trolling or we weren't sure if they were trolling, we could be like, 'Look, this is what we think climate change is and climate denial. You know what side we're on. Depending on which side you're on, you're either welcome or not.'" –Michelle Schlachta
Communicating change to communities (21:54): "Part of my job was helping the community understand that the people [at YouTube], behind building these products they were using, really did care about [them], they did care what they wanted, and they did want to give them what they wanted while still fulfilling business needs. That's a pretty delicate, difficult balance." –Michelle Schlachta
About Michelle Schlachta
Michelle Schlachta is the community content manager for Splunk, and has previously worked in community at IBM, Weather Underground, The Weather Company, and Google, YouTube, and CNET.
Related Links
Transcript
Your Thoughts
If you have any thoughts on this episode that you'd like to share, please leave me a comment, send me an email or a tweet. If you enjoy the show, we would be so grateful if you spread the word and supported Community Signal on Patreon.