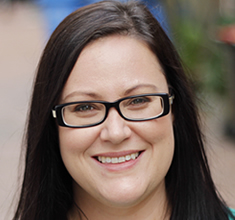 Think about the last time you were working on a new product, tool, or resource for your community. You probably looked through feedback that they had shared with you and compiled a list of all the needs they have. You created a "use case utopia" that you thought would be well-received by your community and internal stakeholders.
As Jakkii Musgrave shares in this episode of Community Signal, use case utopias can be easily conceived, but not so easily implemented without the guidance of shared goals or a community manager to make sure that things are moving in the right direction.
And related to the topic of conversation within the workplace, Jakkii gives her take on how GDPR (the EU's General Data Protection Regulation) will impact the work of community professionals. If your community has members that are from the EU, make sure that you and your company are aware of how these new regulations may impact how you handle their data. And if you're well-read on this topic, we'd love to have you on the show!
Jakkii and Patrick also discuss:
How GDPR will change content sharing and data storage within employee communities
Why digital and network literacy are increasingly important in our ever more dispersed workplaces
Getting buy-in from and sharing skills with every level of your organization
Our Podcast is Made Possible By…
If you enjoy our show, please know that it's only possible with the generous support of our sponsors: Open Social and Structure3C.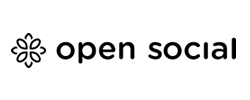 Big Quotes
"Generation Z has grown up in an area where it's more ubiquitous that the internet just exists. But it's not always necessarily a positive. They don't want their parents to be able to see what they're doing. They have to manage cyberbullying and all those kinds of things lead them creating fake profiles or having public Instagram profiles while they have a private one that they actually just share photos of each other looking miserable with their friends. Those accounts aren't the public face of themselves but that's how they're managing their own image, as well as their privacy. I think they're a little bit more sophisticated without necessarily having given it any particular consideration about what it means to put information out in the public space." -@slybeer
"In the workplace, you need skills like network literacy. How do you build networks? How do you interact within a network? We need information literacy. How do we filter though all of the content and information that's available to us? How do we find what it is we're looking for? How do we cut through the noise and find the signal? How do we curate content? Those core community management skills are about influence and connection." -@slybeer
"Your internal online community will reveal your culture. You can't use it to change your culture, it will reveal it." -@slybeer
About Jakkii Musgrave
Jakkii Musgrave is a senior consultant for Ripple Effect Group, where she ensures a user-focus in the digital workplace and in online communities more broadly. Her professional experience spans a variety of industries in the public and private sectors, ranging from blue-chip multinationals to small and medium-sized businesses. Much of her work focuses on providing strategic direction and advice on the digital workplace, community management and engagement, and conducting user and landscape research to underpin recommendations.
Before joining Ripple Effect Group, Jakkii worked as a community manager in employee, fan, and customer communities at organizations in Australia and Canada. Jakkii has presented at conferences, universities, and organizational development days on community management and the digital workplace. She writes for the Ripple Effect Group blog and has been published in the AITD magazine.
Related Links
Transcript
Your Thoughts
If you have any thoughts on this episode that you'd like to share, please leave me a comment, send me an email or a tweet. If you enjoy the show, we would be so grateful if you spread the word and supported Community Signal on Patreon.
Thank you for listening to Community Signal.