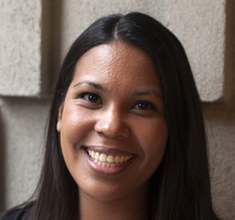 4 years ago,
National Geographic
, the 129 year old publication known for big, bold photography, launched a photo sharing community.
Your Shot
provided community members with an opportunity to interact with National Geographic photographers and editors, receive feedback on their photos and possibly even have those photos featured by National Geographic online and in print.
Since then, National Geographic's usage of photos coming from the community has grown, on their website, on social media and in the magazine. Community manager Christina Shorter is our guest on this episode of Community Signal, discussing the management of Your Shot, including:
Why they limit community members to 15 photo uploads per week
The work done by the two National Geographic photo editor assigned to the community
Their efforts to weed out photos that have been excessively manipulated
Our Podcast is Made Possible By…
If you enjoy our show, please know that it's only possible with the generous support of our sponsor: Higher Logic.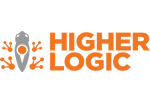 Big Quotes
"[We limit community members to 15 photo uploads per day because] we want people to be a little bit more strategic and more thoughtful with what they're uploading because our mission is to tell stories together. You need to be thoughtful. You can take a photo, but when you think a little bit more about your title and your caption, it contributes to something larger and, also, because there are only two photo editors right now, and they do look at every single photo uploaded to our community." -@shortercr
"Our community, they wanted more engagement, so a small group of them, they created their own Facebook group. I joined it a month after I started working at National Geographic, so I've been there for two years. I only step in if they tag me, if I need to step in. For the most part, it's their space, which is awesome." -@shortercr
About Christina Shorter
Christina Shorter is the community manager for National Geographic, where she focuses on Your Shot, a global community of 800,000+ storytellers. Her interest in community started with her first internship, where she cultivated community for families of U.S. diplomats abroad. In her free time, she's most likely checking out the latest art exhibit in D.C. or facetiming her nieces.
Related Links
Transcript
Your Thoughts
If you have any thoughts on this episode that you'd like to share, please leave me a comment, send me an email or a tweet. If you enjoy the show, we would be so grateful if you spread the word and supported Community Signal on Patreon.
Thank you for listening to Community Signal.