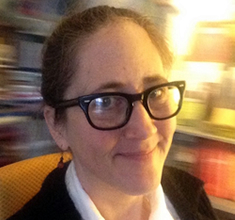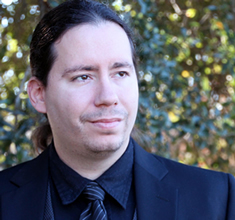 Many online communities do not allow members to upload images to include in their posts. In such cases, members often rely on third party image hosting services. Among the most popular of these, for a long time, has been
Photobucket
.
But last month, Photobucket made a change. After 14 years of allowing people to upload images for free and embed them within posts on online communities, in blogs and on websites – they stopped. Without notice. Immediately, quite possibly billions of images across the web broke, and were replaced with what some have compared to a ransom note, imploring people to pay if they want their image to be displayed. The price: $39.99 a month or $399.99 a year.
This has led to widespread media coverage and criticism, much of it coming from online communities impacted by the change. Former MetaFilter director of operations Jessamyn West, who recently participated in a community-led effort to migrate from one image sharing service to another, joins the show, alongside copyright expert Jonathan Bailey, to sift through this story and what online communities should take away from it. Including:
Why Photobucket's rollout of this change guaranteed people would leave their service
How online communities can respond to situations like this
What copyright implications community owners should be aware of
Big Quotes
"Regardless of [whether or not Photobucket had a community], they created a community by making this change. They created a community of people uniting in the fact that Photobucket has taken them for granted. … They've created a community of criticism and people who are literally on Twitter coming together, and on online communities coming together, over the fact that they trusted Photobucket and now they cannot." -@patrickokeefe
"Legally speaking – and this is part of what's really frustrating about it – Photobucket is pretty much in the right here. They have the right to modify their terms of service at any time. … You agree to it, and they can do it. Now the caveat to that is we, as users, trust them not to abuse that. We understand they need that right because new legal issues come up, or they might need to make shifts here and there, but we also trust that they aren't going to abuse that to hurt us. This is a situation where Photobucket did that." -@plagiarismtoday
"[The Photobucket situation] allows you to have a community conversation. … A lot of the management [of communities] has to do with the personality issues, more than the tech issues, because the software just does what it does. So hotlinking and images were always seen as someone else's problem. … I feel like communities in general have gotten more sophisticated but that doesn't mean everybody's more sophisticated. And so it might be worth having conversations about what the options are." -@jessamyn
"A lot of people, with Photobucket, made a whole bunch of assumptions that were completely reasonable. Only they turned out not to be true." -@jessamyn
"If hosting images raises significant legal issues to you, it's likely because your community has significant legal issues, regardless of the images. Basically, you're already sitting on a landmine, you're not going to make it significantly worse." -@plagiarismtoday
About Jessamyn West
Jessamyn West is a librarian and community technologist who writes a column for Computers in Libraries magazine. She runs a regular drop-in time to help digitally divided people use technology in Central Vermont. Jessamyn is the author of Without a Net: Librarians Bridging the Digital Divide and is a frequent public speaker at library conferences throughout North America. She's a Harvard Law School Library Innovation Lab Fellow for 2016 through 2017.
About Jonathan Bailey
Jonathan Bailey is the webmaster and author of Plagiarism Today and works as a copyright and plagiarism consultant at CopyByte. Though not an attorney, he has resolved hundreds of cases of plagiarism involving his own work and has helped countless others protect their work and develop strategies for protecting their content and avoiding infringement.
Related Links
Transcript
Your Thoughts
If you have any thoughts on this episode that you'd like to share, please leave me a comment, send me an email or a tweet. If you enjoy the show, we would be so grateful if you spread the word and supported Community Signal on Patreon.
Thank you for listening to Community Signal.