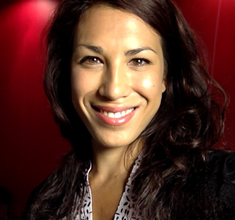 Treating community as a product is really about the technology that powers the community. Improving it, adjusting settings,
releasing updates
and communicating those changes. This shows everyone involved that you are regularly progressing the user experience.
While community professionals have been improving their software and announcing those changes forever, thinking of community as a product can help you to better communicate and execute your platform strategy. Julie Hamel, senior manager of community and social media at Alteryx, joins me on this episode. Plus:
Being effective as a remote professional, when most of your company is in an office
Why Alteryx merged support with community
How B2B companies should recognize the experts in their communities
Big Quotes
"As you're writing out your announcements [to the community] and detailing your programs, it's not just for the community that you're doing it. It's not just for your company, but it's also a record of what you've done in your career." -@juliehamel
"We keep a version history [for our community], very similar to a mobile app that you would download or software that you have, so that people can stay up to speed on how we're continuously improving the community." -@juliehamel
"[When praising members in a B2B community,] it is very important to help sharpen their profiles, recognize them as the individual, not just the brand, for the time and effort that they are spending helping out your community." -@juliehamel
"When we think about experts in the community, sometimes you only think about looking into your online community to find those experts. It is worth broadening your scope and asking internally as well. You may have people who are not involved in your online community directly, but are active on social. They are super active in blogging about your product or your company, taking time to lead user groups, or make reference calls for you. There are so many different types of activities that you can look at, and you may not even be aware that your customers are taking time out of their day to do all of these things for you." -@juliehamel
About Julie Hamel
Julie Hamel is the senior manager of community and social media at Alteryx, responsible for managing strategic, tactical and technical operations of the Alteryx Community and its social channels. Prior to Alteryx, Julie was the global community manager at Lithium, where she gained nearly a decade of experience working with Fortune 500 companies to build successful digital experiences and grow vibrant online communities. Julie is blessed to work from home, nested in a maple grove outside of Montreal, Canada.
Related Links
In order of reference:
Transcript
Your Thoughts
If you have any thoughts you'd like to share, please feel free to leave me a comment or send me an email or a tweet. If you enjoy the show, we would be grateful if you spread the word.
Thank you for listening to Community Signal.