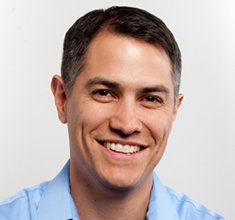 Filtering technology is essential for large online communities and can be beneficial for communities of all sizes. But I almost never hear community and forum software vendors talk about it. Most communities are simply stuck with a basic word censor. Why?
That's one of the questions I asked Brian Pontarelli on this episode of Community Signal. He's the CEO of Inversoft, a leader in filtering tech for online communities. Plus:
Filtering systems that involve the user and don't simply remove their post
The benefits of unified user management
Why Inversoft caters to smaller online communities
Our Podcast is Made Possible By…
If you enjoy our show, please know that it's only possible with the generous support of our sponsor: Emoderation.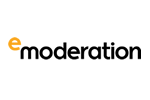 Big Quotes
"It does take quite a bit of engineering to implement a really good filter. As an example, we've been working on our algorithms for about six or seven years now, and we get bugs pretty regularly and turn them around as quickly as we can, but it's just really hard because language is hard, and it's hard to understand inflections, conjugations and then all the crazy ways people try to get around filters." -@bpontarelli
"When a community gets larger, you really need a more sophisticated filtering tool, and I think that building those and really investing in them hasn't been on the road map for a lot of the online community software vendors. And that could be also influenced by the fact that their customers don't make enough noise about the lack of those features and the lack of sophistication in the tools." -@bpontarelli
"Implementations for single sign-on, and large-scale unification of user management tools, can take 6, 9, 12 and 18 months. One of our customers, they implemented a really large-scale effort to unify all of their users' accounts. It took 18 months, and it cost almost $4 million." -@bpontarelli
"I am a firm believer in the fact that the biggest impact that any company can have in the community space is when they create something that has the potential to reach small and mid-sized communities, not just big dollar enterprise clients. Because that's where 99.9% of online communities are." -@patrickokeefe
About Brian Pontarelli
Brian Pontarelli is the founder and CEO of Inversoft, a company that offers industry-leading platform technologies for online communities. Its clients range from startups to Fortune 500 corporations across a wide range of industries including gaming, financial services, healthcare, education, entertainment and consumer goods.
Brian is a member of the organizing committee for Denver Startup Week, the largest free entrepreneur event in the US. Before starting Inversoft, he studied computer engineering at the University of Colorado Boulder. After graduating, he worked at a variety of companies including Orbitz, BEA, US Freightways, XOR and texturemedia. Brian is a regular conference speaker and has published numerous articles on technical projects and tools as well as identity and reputation management.
Related Links
Transcript
Your Thoughts
If you have any thoughts you'd like to share, please feel free to leave me a comment or send me an email or a tweet. If you enjoy the show, we would be grateful if you spread the word.
Thank you for listening to Community Signal.