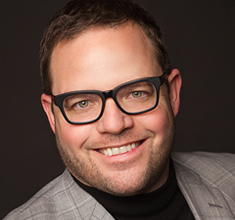 When a company responds to a complaint posted in an online forum, they receive a greater boost to customer advocacy than when responding to complaints lodged through phone, email, social media or review sites.
This is according to a new study conducted by Jay Baer, for his latest book, Hug Your Haters. This episode focuses on modern customer service and how you can exceed customer expectations by understanding the untapped value of online forums and communities you don't control. Plus:
How companies react when Jay tells them they should be in forums
Why customer support is a career opportunity for community professionals
The myth of call deflection
Our Podcast is Made Possible By…
If you enjoy our show, please know that it's only possible with the generous support of our sponsor: Emoderation.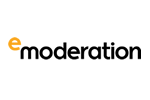 Big Quotes
"Anybody who is deep in the purchase funnel or has an acute customer service need … is going to see all this forum content that could either help your company's reputation or manifestly hurt your company's reputation. In many cases, organizations are totally blind to that." -@jaybaer
"[Online communities are the] only place where you can have relationships with customers that border on intimate. It only happens in communities and forums." -@jaybaer
"If I said, 'Hey, here's the plan. I've got a system that will increase the likelihood that your customers will advocate on your behalf by 25%,' would you do that? Of course, you would do that. The only thing you've got to do is: every time they say something about you in a forum, you answer back. That's the easiest formula ever. All you've got to do is put some people on it and pay attention." -@jaybaer
"The atomic half-life of a forum post is essentially infinite. There is no decay formula there, which is amazing, because it's the only thing that's like that. Social media is temporal, it's gone." -@jaybaer
"What happens today is somebody calls and they didn't like the answer, so now they tweet. Or they email and it takes you too long to respond to the email, so they go to Facebook or they post on a forum. And so, what used to be one customer contact, now becomes two, three, four, because channels proliferate and consumers will keep selecting different channels until they get the answer they want to hear. You don't see call deflection. You just see call accumulation." -@jaybaer
"The best companies at customer service view customer interaction as something greater than transactional. And when you think about that, when you think of support as just a conversation that plays out incrementally over a long period of time? To me, that sounds an awful lot like what communities do." -@jaybaer
About Jay Baer
Jay Baer is a renowned business strategist, keynote speaker, and the New York Times bestselling author of five books, including his latest, Hug Your Haters. He is the founder of Convince & Convert, a strategy consulting firm that helps prominent companies gain and keep more customers through the smart intersection of technology, social media and customer service.
His Convince & Convert media division owns the world's number one content marketing blog and the world's top marketing podcast, both recognized as such by the Content Marketing Institute, and many other educational resources for business owners and executives. Jay has advised more than 700 companies since 1994, including Caterpillar, Nike, Allstate, The United Nations and 32 of the Fortune 500. He is also the world's most retweeted person among digital marketers.
The creator of five multi-million dollar companies, Jay is an active venture capitalist and technology advisor as well as an avid tequila collector and certified barbecue judge.
Related Links
Transcript
Your Thoughts
If you have any thoughts you'd like to share, please feel free to leave me a comment or send me an email or a tweet. If you enjoy the show, we would be grateful if you spread the word.
Thank you for listening to Community Signal.