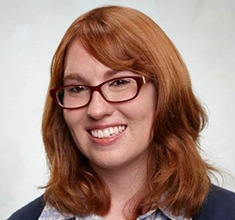 Recently,
we discussed the career ceiling in community management
. We're extending that conversation on this episode, talking about the community manager job hunt with an experienced professional looking for work.
Trella Rath has spent time at Fandom (formerly Wikia), Wargaming America, Goodby Silverstein & Partners and Mekanism, where she was laid off right before Christmas. Since then, she's been searching, applying and interviewing for a new job. We discuss the challenges and surprises of looking for a community role in 2017. Including:
Why some companies lowball community pros on salary
Recommended sources of community management jobs
The politics and drama of wiki editing
Big Quotes
"The best job I've ever had was when I was part of an actual community team. We had a VP of community. We had senior community managers. We had entry-level community managers. It was a group of people. After that, I moved over to the community/social hybrid role, and I was all by myself. No one, outside of who I immediately worked with, really knew what I did. They didn't have a good understanding of what value I brought. Kind of a bummer. I had to do a lot of cheerleading for my own sake. 'Hey, look, I can do these things!'" -@trellar
"[A company I was talking with] didn't give me an exact [salary] number. But it was probably $40 to $50k [in San Francisco] because that's what I have been pitched. 'You're going to make this lower tier, but we have all these benefits, and we feed you.' It's like 'Okay, no. I want to be able to pay rent. I want to be able to feed my bird.'" -@trellar
"The gaming industry, people are so passionate there. I think they've almost taken advantage of that, where people just really want to be a part of the gaming scene. 'Oh, well, you can totally join our company, but we're not going to pay you market value.'" -@trellar
"The nice thing, about wikis and wiki pages, is you read the page as one fell swoop. You don't see who actually makes the particular edits and contributions, unless you go in to the history and really want to pick it apart. But you're reading something that's been put together from the minds and knowledge of all these people who are super passionate about that one subject. It's cool. If I was handed a piece of paper off the street, 'Here's the whole summary of episode six of Glee, written by a 13-year-old,' I'd be like, 'Well, this is silly.' But not having that handle next to it, it's actually really well-crafted and really well put together." -@trellar
About Trella Rath
Trella Rath has been a community manager for 6 years, with a more recent focus on social media. She got her start by managing various communities on the Wikia platform (think Glee Wiki, Lostpedia, WoWWiki). She moved over to the gaming industry for a stint and managed the North American community for World of Tanks, before then moving over to the advertising industry. There she took on the mantle of a well-known snack mascot, where she managed two communities for the agency's Frito-Lay clients. In her free time, Trella enjoys exploring the Bay Area and attempting to train her pet parrotlet, Mochi. She is currently looking for her next gig!
Related Links
Transcript
Your Thoughts
If you have any thoughts on this episode that you'd like to share, please leave me a comment, send me an email or a tweet. If you enjoy the show, we would be grateful if you spread the word.
Thank you for listening to Community Signal.