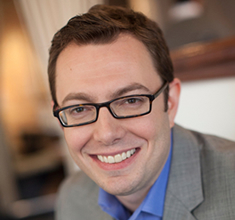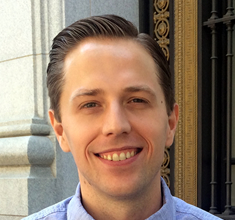 As I mentioned on
our last episode
, I recently made a big career change. We talk about
careers in community management
, and
how to advance
, fairly regularly on the show. I also love to talk to guests who are in the moment.
I'm definitely in the moment, so why not put myself under the microscope, and talk about my own search for a new role? But I don't want to just talk to myself. My friend Brandon Eley knows as much about my search as anyone else does, and he agreed to develop and host this week's episode of the show. He pushed me to talk about the process I went through, and why I accepted this role, including:
What hiring managers saw as my weaknesses
Why I turned down or turned away certain jobs
A role I wanted, after going through the interview process, that didn't want me
Our Podcast is Made Possible By…
If you enjoy our show, please know that it's only possible with the generous support of our sponsor: Open Social.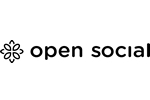 Big Quotes
"It was just time for a change. I wanted a new challenge. I wanted to be a part of a team so I could do something greater than I could do myself." -@patrickokeefe
"If you have the opportunity to reach higher for more salary, or a better title, or more responsibility, I think we have a responsibility whenever possible to do so to push the industry forward." -@patrickokeefe
"I was looking for a culture… where I felt really strongly supported, where there was ethics and integrity, and where there wasn't any kind whiff of politics. If I'm seeing even the slightest bit of it from the outside, I can only imagine what waits for me once I get inside." -@patrickokeefe
"It's also important to have a degree of self-awareness. If you've been in this space for a while and you've had success, you've built good communities, communities that delivered value to members and the organizations you work for, then it is important to recognize that and not sell yourself short." -@patrickokeefe
"There were other roles I could have taken. I could have sacrificed on different points but because I didn't have to, I didn't. As much as possible, although it's difficult, I would just preach patience and taking your time [when it comes to searching for a new job]. I think it is a big deal and it's easy to put yourself down or maybe act like it's just another job, but I think if you're looking for a next great step in your career, it would benefit you as much as possible to be patient." -@patrickokeefe
About Brandon Eley
Brandon Eley is an e-commerce entrepreneur with over 15 years of experience. He is the founder of large shoe retailer 2BigFeet.com, author of Online Marketing Inside Out, and author, blogger and speaker on e-commerce and online marketing.
Related Links
Transcript
Your Thoughts
If you have any thoughts on this episode that you'd like to share, please leave me a comment, send me an email or a tweet. If you enjoy the show, we would be so grateful if you spread the word and supported Community Signal on Patreon.
Thank you for listening to Community Signal.