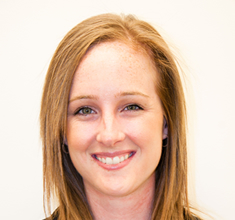 Real name policies aren't new. Online communities, social networks and comment sections have attempted to require real names before and many still do. One of them is the
CBC
, Canada's 80 year old national radio and public broadcaster.
7 months ago, they began "requiring" people to use their real names to comment online. The CBC's Sam Lightowler joins the program to share her observations and discuss the viability of requiring real names. Plus:
The CBC's responsibility to facilitate comments, as Canada's national broadcaster
Should non-U.S. organizations be reluctant to hand their community building efforts over to U.S.-based platforms?
How being state-owned makes the CBC different from privately-owned media organizations like The New York Times
Big Quotes
"70% of our audience said that commenting was important to them, and they thought that CBC, as the public broadcaster, should have comments. 12% said that we should remove comments altogether. 60% of our audience thought that CBC should have what they think is a 'light touch' on moderation – that we should keep an eye on audience submissions but only intervene in what they consider extreme scenarios." -@sklightowler
"70% of the CBC audience is spending 15% or more of their time engaging in the comment section. That means, to us, that comments are actually a huge contributor to that engagement metric that we're trying to increase. People are not only interested in posting comments, but they're interested in reading them. And it's what's keeping them on our pages longer." -@sklightowler
About Sam Lightowler
Sam Lightowler is a product owner for web presentation at CBC in Toronto. For the past six years, she has worked on integrated digital products, beginning with social experiences and evolving to focus on web presentation. Sam has spent significant time helping facilitate a cultural transformation to improve the way CBC delivers products such as the News, Sports, and Radio websites to Canadian audiences. Her passion is working with product teams to experiment, learn and adapt continuously.
Related Links
Transcript
Your Thoughts
If you have any thoughts on this episode that you'd like to share, please leave me a comment, send me an email or a tweet. If you enjoy the show, we would be grateful if you spread the word.
Thank you for listening to Community Signal.