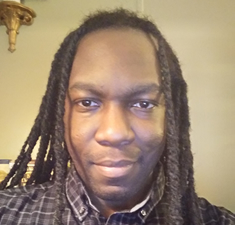 As classrooms have gone virtual and people are spending more time online, Duolingo has seen an influx of students and educators on their platform. Luckily, Duolingo has a structured ambassador program to help those new users find their way and achieve their language learning and teaching goals.
Kevin Reaves, a community support specialist at Duolingo, talks extensively about who these ambassadors are, what motivates them, and how they exhibit ownership in areas from forum moderation to event management, course creation, and more. Their program has thousands of volunteer ambassadors and with that, quality assurance protocols to ensure that everyone is advancing Duolingo's mission of bringing free language education to the world.
Patrick and Kevin discuss:
The structure of Duolingo's ambassador program
How Duolingo empowers and rewards superusers
Ensuring quality in community-authored courses
Their "dream" community features and tools
Our Podcast is Made Possible By…
If you enjoy our show, please know that it's only possible with the generous support of our sponsors: Vanilla, a one-stop shop for online community and Localist, plan, promote, and measure events for your community.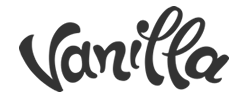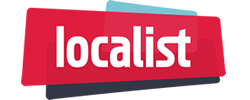 Big Quotes
Rewarding power users with insider features (7:48): "Some people have 900+ day streaks, 2,000 day streaks [on Duolingo]. Those people are amazing. They really put forth the effort to learn. We try to reward that as much as we can [with special extras]." –@Ksquall1
Language learning brings families closer (11:43): "We have warm stories [from the Duolingo community]. 'I can now communicate with my grandma using her native language.' … It really goes to show a lot of what language learning as a whole can do for people." –@Ksquall1
Course health as an indicator for community health (25:47): "[We want] at least 90% of our courses [to be] active at any given time. If we notice that a course is inactive… we check in with the team and say, 'Are there any blockers? … Is there something that we can do to help in the building of this course?'" –@Ksquall1
Taking care of yourself as a volunteer or community professional (44:15): "The impact of seeing [self-harm and] abuse, it can wear on the body a bit. It can wear on you emotionally, and that's why it's important to take that break, get yourself a drink of water, walk around a bit … lean on each other and give each other advice, because [that] goes a long way." –@Ksquall1
About Kevin Reaves
Kevin Reaves has been working in community management for 7 years and, since late 2017, he's been a contractor at Duolingo as a community support specialist. Previously, he spent time at Space Ape Games, Enthusiast Gaming, and The Huffington Post.
Related Links
Transcript
Your Thoughts
If you have any thoughts on this episode that you'd like to share, please leave me a comment, send me an email or a tweet. If you enjoy the show, we would be so grateful if you spread the word and supported Community Signal on Patreon.