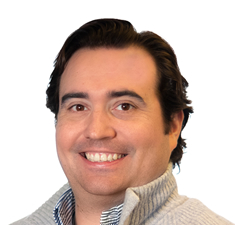 At this point, we likely all know someone that has lost their job or had to make budget cuts because of the COVID-19 pandemic. There's a narrative in the community industry that we must always be communicating the value we bring to the organizations we work for, but it's also worth saying that community has really showed up to fight back against this pandemic. The work of connecting and creating safe spaces for people (think tenant unions, social justice organizations, voter registration and education efforts, community fridges, I could go on!) is more vital than ever.
According to a survey conducted by the Pew Research Center, 53% of Americans say the internet has been an essential tool during the pandemic (with 34% more labeling it important). That means the work of community professionals in creating spaces where people can find value, joy, factual information, and human connection on the internet is so important. So if you're looking for a job, let us know. And if you're faced with making budget cuts for your team, reflect on crises you've managed and customers you've delighted, look to how you've grown and developed your team, review the data that points to your efforts, and breathe. You've got this.
As our guest Paul Bradley (manager of strategic services at Higher Logic) says during this episode, "if anything, community is what you need to lean into during times of crisis." Let's all remember the community of community professionals that we have to lean on during these times –– whether those are others on your team or your friends here on Community Signal.
Here's a preview of what Patrick and Paul discuss in this episode:
Countering budget-cutting arguments
Some buy-low investments to consider for your community
Being accountable for the professional development of your team
Why Paul deleted his Twitter account with over 100k followers when he took his first community job
And Karn, our producer, celebrates five years on the Community Signal team!
Our Podcast is Made Possible By…
If you enjoy our show, please know that it's only possible with the generous support of our sponsors: Vanilla, a one-stop shop for online community and Localist, plan, promote, and measure events for your community.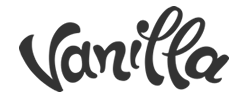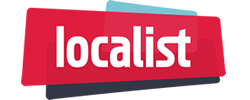 Big Quotes
Bad moments are our time to shine (6:28): "If something bad is going on [at your company], it's an opportunity for a community manager because they can then insert a human element into that situation and provide empathetic value that people really respond to." –@PaulBradleyCMGR
This is not the time to divest from community (6:40): "If you are in a situation where you're like, 'I'm going to back out of my community,' I would say, 'Why? You made this decision [to invest in community]. What were you thinking when you made the decision? How can that possibly have changed just because there's a crisis going on?' If anything, community is what you need to lean into during times of crisis." –@PaulBradleyCMGR
Sending more marketing or engagement emails can have a cost (16:58): "I've worked at places [where my bosses said], 'Just send another email, we need two more people, hit them again!,' and they don't understand the law of diminishing returns. Yes, maybe we'll get one more at the cost of 17 unsubscribes." –@patrickokeefe
A diverse team creates a fuller understanding of problems (19:07): "One of the fun things about [having] a team of people who have different skills, is that I don't know what my problem fully is until [one of my team members] looks at it and says this is your problem, and this is how we need to solve it." –@PaulBradleyCMGR
Managers, make an effort to keep your one-on-one meetings (27:10): "You don't miss a one-on-one [meeting with your direct reports]. One of the things that made me feel the worst, when I had one-on-ones, was when my boss canceled. That means something to people." –@PaulBradleyCMGR
Helping your direct reports advance in their careers (29:56): "When I was hiring people, I would say, 'Here's the deal. Two years from now, if you are into this role and you do the work, I'm going to work to promote you here or you're going to take my job or, if you're ready to move on and we don't have a spot, I will support you. I will be your advocate in helping you to find a new role. I will be a reference. I'll help you however I can.'" –@patrickokeefe
About Paul Bradley
Paul Bradley is the manager of strategic services at Higher Logic following community manager roles at MicroStrategy, ADP, and Intel.
Related Links
Transcript
Your Thoughts
If you have any thoughts on this episode that you'd like to share, please leave me a comment, send me an email or a tweet. If you enjoy the show, we would be so grateful if you spread the word and supported Community Signal on Patreon.