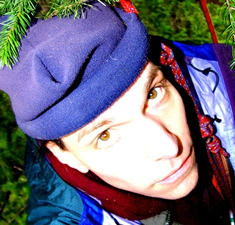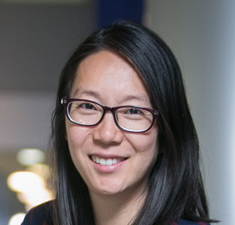 Earlier this month, Verizon Media, the parent to Yahoo, announced that users of Yahoo Groups had until October 28th to continue posting in their groups and until December of this year to archive all of their conversations. After December, 18+ years of conversations will be erased from Verizon Media's servers and the internet entirely.
Obviously, the community is fighting back. Administrators of these groups, most of whom are unpaid volunteers, are working tirelessly to download their data, collect the email addresses of their community members and, in some cases, move people over to a new platform. As community professionals, we know that a migration like this can take months of planning, research, and communication to our communities. In this case, administrators had two weeks to figure things out.
In this episode, Patrick talks to two avid organizers of Yahoo Groups about the next steps for their communities and what they hope will come out of this situation. In both cases, they want the connections and resources fostered in their Yahoo Groups to be preserved.
Patrick and our guests, Susan Kang and Deane Rimerman, also discuss:
The new tools that Deane and Susan will use to host their communities and why Nextdoor isn't one of them
What it's really like to download your data from Yahoo Groups
The importance of communities as archives and spaces for political action
Big Quotes
Will legislators step in to protect our data? (11:59): "I find it fascinating that in Europe, they passed legislation to give you the right to be forgotten on the internet and this is almost like the opposite. It's like what rights do we have? Obviously, we're all guilty of entrusting our personal data, our community's data, to a corporation that didn't make very many good decisions, but at the same time we as a community created this data and it's going to take legislation, it's going to take new laws to actually protect this data. Unless there's a lot of political pressure before December 14th, we're going lose this data." –@deanerimerman
The Yahoo Groups shutdown is diluting the impact and purpose of communities (35:24): "I posted something recently asking people to call Alexandria Ocasio-Cortez's office [in response to ConEdison raising utility rates to subsidize their fracking practices]. … Ordinarily, this would have gotten much more of a response. People are so hung up right now on 'What's the future of Yahoo Groups?' [that] I didn't get much of a response. … There's a lot of interesting and important political work that we need to be doing. That's getting lost in the fray because people are like, 'Where's my Google Group invite?'" –@Solidaritybitch
The inevitable loss of members due to this change (44:46): "We're definitely going to lose quite a lot of people because many of the people who are members of the group, they didn't even check their emails. They just occasionally log onto the interface and see what's going on. We're just going to lose them. I'm really sad about that." –@Solidaritybitch
On the importance of archiving (47:20): "My biggest concern in terms [of] online data and archiving is that I want people fifty years from now, a hundred years from now, who are researching projects and want to know the origins of great ideas and origins that made the world a better place, I want them to be able to dig through all of this information and find gems and find great stories and find, especially when it comes to the genealogy, remarkable people in their last years started sending emails and started writing some of their thoughts and ideas, and we'll never know who those people were. There was a chance we could have if we had more protection of our data." –@deanerimerman
About Deane Rimerman
Deane Rimerman is an archivist and content editor who manages Warrior Poets Society, an eco-poetry group that dates back to 2001. He's also involved with several other groups.
About Susan Kang
Susan Kang is an associate professor at John Jay College. She is responsible for the Jackson Heights Families Yahoo Group for parents, caretakers, and families living in Jackson Heights, New York who are interested in building a community with other families. It was started in 2004 and has over 4,000 members.
Related Links
Transcript
Your Thoughts
If you have any thoughts on this episode that you'd like to share, please leave me a comment, send me an email or a tweet. If you enjoy the show, we would be so grateful if you spread the word and supported Community Signal on Patreon.