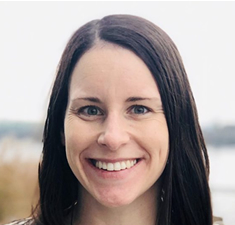 Are you able to step away from your community for days at a time? When you return, are your team and the community still running smoothly? If you answered yes to these questions, then congratulations! Whether it's documentation, systems, or setting proper expectations with your boss and colleagues, those boundaries and structure are crucial, not just for yourself, but for the people around you and the community itself.
Our guest, Allison Able, senior manager of community at Sisense, explains that creating and upholding these boundaries is a constant work in progress. "There's great power in … being able to step away and have things go okay. That speaks well for you if that's the community you build, that it doesn't need you to exist," explains Patrick.
Having a supportive team goes a long way in setting work-life boundaries, so fittingly, Allison explains what her approach will be to building the community team at Sisense and why their community is currently in beta.
Allison and Patrick also discuss:
Adding the community content manager role to the community team
How to embody healthy boundaries for you and your team
The right order of community programs for Sisense
Community Signal's sixth anniversary –– thank you listeners, supporters, and guests!
Continue reading

"Embodying Work-Life Balance as a Community Professional and Manager"