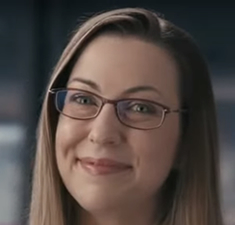 What metrics and indicators of success are you, your colleagues, and community excited about for 2022? Whether you're hoping to better demonstrate the impact of the community on your business' bottom line, foster safer experiences for your members across the communities they are part of, or want to focus on establishing better boundaries for you and your team, this conversation with Jessica Folsom, lead community manager at ZeniMax Online Studios, may provide some inspiration.
Even without perfect end-to-end campaign attribution, Jessica discusses the impact of being a participant in the Elder Scrolls Online community and how certain attributes may lead to different outcomes for community members and for the overall community. For example, Elder Scrolls Online players may participate in official forums, they may be content creators, they may stream the game, or participate in player-run communities on Discord or Reddit. Jessica and her team have learned that the players that can find their connection to the community retain better and drive investment in the game, too.
With such an expansive group of players, Jessica also has to be prepared to help community members deal with toxic behaviors outside of immediate Elder Scrolls Online spaces. While it can often feel like we can't do much in these circumstances, Jessica explains how she listens, offers guidance on how to block and report the behavior on these parallel platforms, and in some cases, contact local authorities. Do you have a plan for helping your community members handle toxicity on other platforms?
Jessica and Patrick also discuss:
How Jessica's team sets success metrics
Helping community managers prevent burnout
Why community members are not your friends
Continue reading

"The Elder Scrolls Online Community and the Power of Guilds"