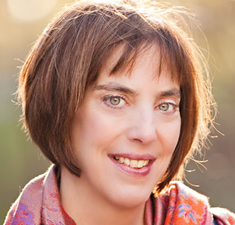 Do you have a 60-second pitch for your community? In this episode of Community Signal, Colleen Young, community director for Mayo Clinic, raises the challenge of being able to deliver a concise and impactful pitch to other leaders at the nonprofit. "I'm just imagining finding myself in the elevator with this leader by happenstance and being able to finally say something just in two floors that we have. It's really hard to be able to know what is going to motivate them to be excited about the community. I'm really struggling with that," explains Young. Many, if not all of us, have been in a situation like this, whether we were helping to onboard a new leader or in an impromptu meeting.
This conversation is a bit longer than 60 seconds, but in it, Colleen delivers a very compelling case for Mayo Clinic Connect. The community's moderation practices and active participation makes it less of a haven for misinformation. And when misinformation does appear, expert testimonials and active participants within the community help inform and correct. The community also comes together to help people understand their options for care and to manage their symptoms. "Peer support can better health outcomes," says Young. The community also has a direct impact on Mayo Clinic's livelihood – as it can be a direct driver of appointment bookings and visits.
So, the next time you're thinking about how to pitch your community to another colleague, think about the value that it brings to your members and how that value leads to positive outcomes for the business. And as Patrick says, don't be afraid to ask for more time to advocate for the community and your work!
Colleen and Patrick also discuss:
Why Mayo Clinic Connect measures appointments as a metric
Has medical misinformation actually gotten worse over the last 15 years?
Developing your 60-second community pitch
Our Podcast is Made Possible By…
If you enjoy our show, please know that it's only possible with the generous support of our sponsor: Hivebrite, the community engagement platform.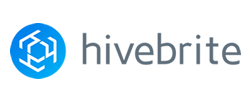 Big Quotes
How Mayo Clinic Connect approaches misinformation (3:07): "There's a lot of misinformation that's not with malintent. That's the part [where] I think online communities can do a lot of good, in that sometimes it's just misunderstandings, and the self-correcting nature of online communities in health is really quite amazing if you have a healthy, active community." –@colleen_young
Patient connection can improve health outcomes (14:14): "On the patient portal, patients are reporting how they're managing the side effects of cancer treatment. If they're severe, they get triaged to a nurse. If they're moderate-to-mild, they get triaged, as a prescription, to the community because they know through community support that they can help manage those side effects. That is the clinicians really giving a hat tip to the community, knowing that peer support can better health outcomes." –@colleen_young
On launching a community strictly for research (16:28): "[There have been] researchers really interested in peer support online, so they would create a community in order to study the community. … It was terribly frightening, I have to tell you. They were creating these communities, bringing people together somehow … [and] when the grant was over, pulling the plug. They had managed to connect some people and essentially left them high and dry." –@colleen_young
About Colleen Young
Colleen Young is an online community strategist, recognized for her expertise in building online health communities. Clients include Mayo Clinic, College of Family Physicians Canada, Canadian Virtual Hospice, Heart and Stroke Foundation of Canada, Dartmouth-Hitchcock Health, Hjernerystelsesforeningen Denmark, EURODIS, and more. As community director for Mayo Clinic Connect, a virtual community connecting patients with each other and to Mayo Clinic medical expertise, Colleen believes online connectivity is arguably the most exciting innovation of the patient-led health era. As a tenacious connector of patients, Colleen demonstrates how an active community, strategically managed, can re-imagine health care and improve health outcomes.
Related Links
Transcript
Your Thoughts
If you have any thoughts on this episode that you'd like to share, please leave me a comment, send me an email or a tweet. If you enjoy the show, we would be so grateful if you spread the word and supported Community Signal on Patreon.