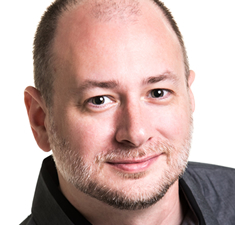 LEGO might be open to
your ideas
now, but it wasn't always like that. Afraid of legal blowback, they once turned away ideas – and largely ignored their adult fan base.
Jake McKee helped form LEGO's first community team, and usher in a new era of openness at the company. He opened the lines of communication between adult consumers of their products, who had more discretionary income than the kids, driving home the understanding that LEGO was not just a child's toy company. Plus:
Finding the job you want, not necessarily the job that's posted
How Jake made busy people find time to talk about community
Building super user programs
Our Podcast is Made Possible By…
If you enjoy our show, please know that it's only possible with the generous support of our sponsors: Higher Logic and Structure3C.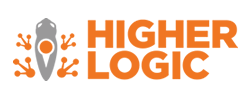 Big Quotes
"Why not ask? Look past the job postings that are out there and actually go for something that interests you. Put aside the fear of rejection for a minute and just go for it. If they say no, then you go to the next thing. It's not the end of the world." -@patrickokeefe
"One of the things that I found fascinating when I got [to LEGO] was how little interest most of my colleagues, at that time, had in talking about adult consumers. … When I would go and try to talk to colleagues, they wouldn't take my meetings. They had better things to do and giving them the benefit of the doubt, at that time, the adult fans did make up a really small footprint, and they didn't necessarily see the vision that I had. That's not what their task was." -@jakemckee
"A super user program is a fan program, it's an engagement program. The idea is, there are people in your community that are actively, knowingly, participating more than others and your desire [as a community owner] is to see more of that activity and to maintain those folks doing amazing things, so you put together formal programs that recognize and incentivize and reward that activity." -@jakemckee
"It takes a few years for any individually, emotionally-driven type of activity, where you engage real people in real time, whether it's community or super user or anything else, [to mature]. There's a build to that. You're building a relationship and like any relationship, you won't get married on the first date for a reason. It takes a while to get to that point of effectiveness." -@jakemckee
"There's a vulnerability to community that I don't think people understand or appreciate. When you start talking about it in terms of dating, they get a little closer, but it still feels a little odd to use that metaphor. The reality is, somebody that's spending time on the community is making themselves vulnerable. They are coming in, they're opening themselves up, they're spending time in that place, they're building a profile. … It's really wonderful in the beginning and we start opening ourselves up and that's scary, but it becomes really comfortable and that comfort is an absolutely amazing thing you want to maintain." -@jakemckee
About Jake McKee
Jake McKee calls himself the community guy (as in communityguy.com) because he's been developing community for a long, long time. Jake's always joked that this started in 1998 when we finally convinced brands to add email addresses to their web sites.
Over the years, he's had a series of dream jobs: Jake started his career building websites for the Dallas Stars, Texas Rangers, and a multitude of brands when websites were brand new. He then developed the community engagement strategy and execution at LEGO, eventually landing a Wired cover story due to his work. Jake built a successful social media consulting practice, Ant's Eye View that he and his partners sold to PwC, where he worked on massive digital consulting projects. He ran the Apple Global Support Community, one of the largest, most active communities on the web. And today, Jake is running Community5, a consulting practice focused on building and designing online communities and fan engagement programs.
Related Links
Transcript
Your Thoughts
If you have any thoughts on this episode that you'd like to share, please leave me a comment, send me an email or a tweet. If you enjoy the show, we would be so grateful if you spread the word and supported Community Signal on Patreon.