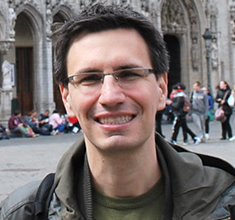 The Washington Post
received 12 million comments last year. They believe in community, in engaging with readers where they are – and in moderation. They have collaborated with the New York Times and Mozilla to create the
Coral Project
, an effort aimed at developing open source tools and resources that help publishers build better communities.
Greg Barber is a 13 year veteran of the Post, currently the director of digital news projects, where he focuses on interactivity, personalization and alternative storytelling. This episode focuses on community at the Post, plus:
Using community data and history to identify great contributors – and harmful ones
The limits of self-moderation
Why news organizations look "like a repair person who only uses a hammer," in how they approach online discussions
Big Quotes
"[What managers] in news organizations say is that they want to have good communities. They want to have positive experiences with their users. They want users to be able to have conversations about the news; reach for that ideal of being the civic square. But doing that well is difficult and time consuming and, because of that, expensive." -@gjbarb
"It makes absolutely no business sense for a news organization to spend a lot of time on people who are coming only to disrupt. No business sense at all. Because those aren't relationships we're building. We could be building relationships with the people who are coming to connect with us." -@gjbarb
About Greg Barber
Greg Barber has made a career of launching startups within news organizations.
These days, he's focused on interactivity, personalization and alternative storytelling at the Washington Post. He co-founded the Coral Project, a collaboration between the Post, the New York Times and Mozilla, to create open source tools to help publishers foster communities around their journalism.
In his 13 years at the Post, he helped develop the Express newspaper as its deputy editor and created experimental news sites and mobile apps as managing editor of WaPo Labs.
Related Links
In order of reference:
Transcript
Your Thoughts
If you have any thoughts you'd like to share, please feel free to leave me a comment or send me an email or a tweet. If you enjoy the show, we would be grateful if you spread the word.
Thank you for listening to Community Signal.