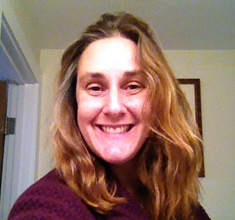 Online communities have the potential to create amazing, awe-inspiring moments. But they can sometimes get lost in a sea of cynicism and the day-to-day work of community management.
After 10 years in community, with stints at Cisco and Intuit, Rachel Medanic is "passionate about awe." What does that mean? And how do you encourage awe in your community? Plus:
Big Quotes
"Are your people, that are engaged and following you, talking to and having relationships and building trust with each other? Are they doing that? If they're not doing that, it's probably an audience, not a community." -@vampituity
"I think that the community manager's role is not to be the star of the show, but to find and nurture the upcoming stars of the show." -@vampituity
About Rachel Medanic
Rachel Medanic is a seasoned community professional and content marketing enthusiast. In her consulting business, Communituity, Rachel works with companies who want to embrace the community. She has spent the last 10 years building community, developing content and growing social media audiences for technology startups and Fortune 500 companies. Before that, Rachel was a marketer for startup companies and non-profits. She has always worked closely with customers to amplify their voices.
Currently, Rachel is working with Talk Social to Me as a consultant, spreading the gospel of employee communities. She has always loved the arts, animals and nature. Rachel has lived in the San Francisco Bay Area for 21 years, 17 of which have been in Oakland, California.
Related Links
Transcript
Your Thoughts
If you have any thoughts on this episode that you'd like to share, please leave me a comment, send me an email or a tweet. If you enjoy the show, we would be grateful if you spread the word.
Thank you for listening to Community Signal.