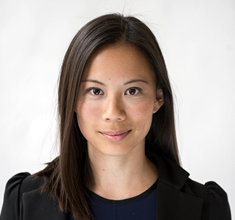 All community professionals want to work at organizations where they have the buy-in to deeply invest in community. But many of us don't. We're fighting for that buy-in, so the true value of community can be realized.
That's what Denise Law, community editor at The Economist, is doing right now. She recognizes that their onsite community efforts are "in dire need of attention," and is building a case for it, for those who can't see the point and are resistant to change. She joins the show to discuss these efforts. Plus:
Why Denise doesn't want to simply close up shop and shift all engagement to third party platforms
How social media experiments could help her case
What her ideal scenario looks like
Our Podcast is Made Possible By…
If you enjoy our show, please know that it's only possible with the generous support of our sponsor: Higher Logic.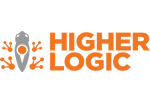 Big Quotes
"One of the reasons [to invest in onsite community] is because we truly believe in the subscription model. There are many publications that have decided to close up shop and forget about comments – it's too much of an investment on their site – and to devote most of their resources to Facebook, where they're getting most of their traffic and engagement. That's not a long-term strategy. It might work for publications who are very reliant on the digital advertising model, which I think is flawed. But as a news organization that's trying to move in the direction of a subscriptions-driven business, it is really important that we get people to come to our platforms, from social, from newsletters, SEO, wherever, and to stay on our platforms, because that is how we're going to be able monetize our relationship with them." -@deniselaw_
"When I hear that publications want to go all in [on the latest social media tool like] Instant Articles or Facebook Live, I'm just like, 'All right, hold on a second here. What are we trying to achieve? Are we just doing it because everyone else is, or are we doing it because it's actually helping us to achieve our goal?'" -@deniselaw_
"With regards to internal resistance towards community … I think people tend to associate community with comments. I think that was one of the mistakes I made. I should have focused more on the problem we were trying to solve and reframing the discussion around, 'How do we create a space, on our platforms, that's conducive to high quality debate, the type that The Economist is known for?' But I was so obsessed with trying to fix just how broken our comments system was. Fixed on just comments as the solution when I should have been focusing more on the problem." -@deniselaw_
"Any time I deal with resistance, my first thing to do is just diagnose why someone is resistant. Typically, they're resistant to change because they've been doing one thing for 20 to 30 years, and now they're being asked to, say, respond to comments or copy check a social media thing or write a tweet and Facebook post. It's quite jarring. I always come from that angle. Which is [that] these people have been doing an incredible job, for 20 to 30 years, and change is really scary." -@deniselaw_
"The goal for us, with community, is not just getting more comments, right? The goal is around improving the quality of comments. Because when you look at a lot of the comments on economist.com, you're like, 'Why am I here? I don't want to have anything to do with this.' … The kind of environment that I want to be able to create … comes a lot from our letters pages. If you look at the letters pages in The Economist, we curate the best of the letter submissions from our subscriber base. We like to select contributions where people disagree with us. We welcome dissent and disagreement, because the whole point of The Economist is debate. My argument to senior folks is, 'We don't nurture that on economist.com, right now.' We just basically say, 'Read our content. Good bye. The end. Subscribe.'" -@deniselaw_
"About, I'd say, a decade ago, the primary way for making money for most news publications was through advertising. Essentially, your main client was the chief marketing officers, who would pay money to a publisher to feature an ad whether in print or online, and that was that. … Now as companies, increasingly, want to shift toward subscription-based models, they are realizing, 'Oh, my goodness, I actually need to care about what my audience and what my subscribers think.' Previously, it didn't really matter, as long as the money was coming in from these advertisers, who were paying our bills. We assumed that people were reading our content. We assumed that readers were enjoying it, but that wasn't what was funding the bottom line." -@deniselaw_
About Denise Law
As the head of social media and community at The Economist, Denise Law leads a team of editors and writers in London, New York and Hong Kong, who are responsible for expanding the publication's readership across social and digital channels.
Previously, Denise spent five years as a journalist at the Financial Times in London and Hong Kong, where she helped to set up several online news publications focused on China and South East Asia.
A native of Toronto, she has lived and worked in London, Hong Kong, Shanghai and Utrecht.
Related Links
Transcript
Your Thoughts
If you have any thoughts on this episode that you'd like to share, please leave me a comment, send me an email or a tweet. If you enjoy the show, we would be grateful if you spread the word.
Thank you for listening to Community Signal.