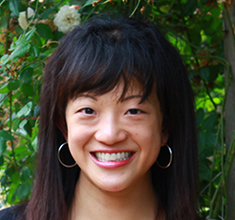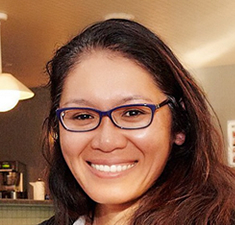 For this episode of Community Signal, we're joined by community professionals Jenn Hudnet, Lana Lee, and Phoebe Venkat. They candidly share stories about the impact of racism and stereotypes against Asians, Asian Americans, and Pacific Islanders in their own lives, in the workplace, and in the communities they manage.
Jenn, Lana, and Phoebe each had stories to share about their families, the circumstances that brought them to the United States, the racism and discrimination they faced, and the shared generational trauma they're working through together. "We have to look forward. We've got to acknowledge some of the wrongs that happened to our parents, relatives, and friends in the past. It's very difficult to do. We're doing it, but it definitely takes a community of community to get that done," shared Phoebe (7:47).
There's also a discussion around the work that companies and colleagues must do to maintain safe workplaces and communities. "Your intention might not always be to hurt or harm someone or to make fun of someone, but the impact is still there. Being able to understand the impact that our words and actions have on others is important [as well as] being able to acknowledge the impact that it might have on somebody. I think microaggressions are something that I've even had to learn to recognize because I've just internalized them and accepted them over the years of being here," said Jenn (21:12).
And there's an important reminder in this episode to see your colleagues and community members as individuals. Individuals that might have a bad day, that might make mistakes, or that might be comforted just by your presence. "Sometimes we hear stories of people. [Maybe] they posted a really good picture one day and then the next day they're feeling down. … As a community manager, [it's really important to] take time to read and understand where people are coming from," explains Lana (49:46).
We're thankful to Jenn, Lana, and Phoebe for sharing with us. May this conversation lead to safer communities, neighborhoods, workplaces, and personal boundaries.
Lana, Jenn, Patrick, and Phoebe also discuss:
The model minority myth and the harm it causes
Recognizing emotional labor and setting boundaries
There are no growth hacks when it comes to helping your community members feel safe
Our Podcast is Made Possible By…
If you enjoy our show, please know that it's only possible with the generous support of our sponsor: Vanilla, a one-stop shop for online community.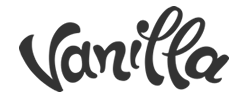 Big Quotes
Moving forward through generational trauma (8:03): "It's interesting for us as the children because it's very painful to come to terms with [the trauma that] our parents have experienced and even to help them understand. There's so much that they've just accepted as part of life, racism, and pain that they just endure because they are so strong based on the past that they've endured. Part of that is also embracing that pain and helping them to embrace it and moving forward with them." –@jenntothechen
The ripple effects of the model minority myth (12:51): "If we're treated better because we're Asians or Pacific Islanders, we're seen as the 'teacher's pet.' Of course, it does definitely have advantages, but do you want advantages that come at the expense of other people's suffering?" -@pheebkat
Your presence can mean a lot to someone going through difficult times (14:26): "It's important for people to know that [you're there for them], even though they may not need you at the time. You give someone a gift of presence, just being around them, knowing that someone's there to support them." –@lanalyzer314
Breaking the model minority myth (18:06): "With the model minority myth, a lot of us have just been taught to embrace that culture of silence, of not rocking the boat or causing any conflict. I think one thing that I've come to terms with is that it is okay to speak up. Obviously, to do it in a respectful way, to be mindful of a different perspective, but to not be afraid to speak up when you notice something that bothers you, when you notice underrepresentation of a certain culture, and to embrace that. Being able to do that actually really empowers you as a person and also builds community as you bring more light to different issues that people might not be considering." –@jenntothechen
Think of the impact of your actions, not just your intentions (21:13): "Your intention might not always be to hurt or harm someone or to make fun of someone, but the impact is still there. Being able to understand the impact that our words and actions have on others is important [as well as] being able to acknowledge the impact that it might have on somebody." –@jenntothechen
Recognizing the emotion labor that we carry (28:18): "The [definition of emotional labor that] I've adopted is the labor [that's] not on your job description. You get hired to be a community manager or accountant or whatever you are, and then you end up taking care of the community around you, your colleagues, making sure they're okay, [and] volunteering at affinity group events." –@pheebkat
Prioritizing ourselves matters just as much as prioritizing our communities (32:16): "I struggle with where I want to take on more and do more and constantly think about what my community members need, but I know that if I don't take care of myself first, I'm not going to be able to do that." –@lanalyzer314
To build a safe community, start small (44:58): "When you're building online communities, sometimes it's harder to get to the heart of others. You're building a community at scale, you're trying to make sure that things can work for many, but in terms of making sure people feel safe – feel heard – some of that work does need to be one-to-one or with a small group." –@pheebkat
About Our Guests
Jenn Hudnet is a community manager at Salesforce. Jenn has joined us on Community Signal twice in the past, once in 2018 and once in 2017. She has previously held roles at Lithium Technologies, Google, Procore Technologies, and Intuit.
Lana Lee is a senior community manager and strategist at Zuora. She graduated from UC Berkeley in civil engineering and then went to USC, where she got a music degree in oboe performance and Masters in civil engineering. After 15 years as a civil and structural engineer and a career as a web developer, Lana transitioned to community management. Lana was also our guest for the most listened to episode of Community Signal in 2018. Visit her blog, Tales of a Community Manager or her Netflixionados, Primers and Hulu-ites meetup group for more from Lana.
Phoebe Venkat is a director of community for TripActions. She has more than 10 years of experience in community strategy and building. Her expertise also includes communications, marketing, leadership, and operations in several industries. Phoebe's greatest inspiration is her mother, Hanna, who taught her the value of connection and belonging.
Related Links
Transcript
Your Thoughts
If you have any thoughts on this episode that you'd like to share, please leave me a comment, send me an email or a tweet. If you enjoy the show, we would be so grateful if you spread the word and supported Community Signal on Patreon.